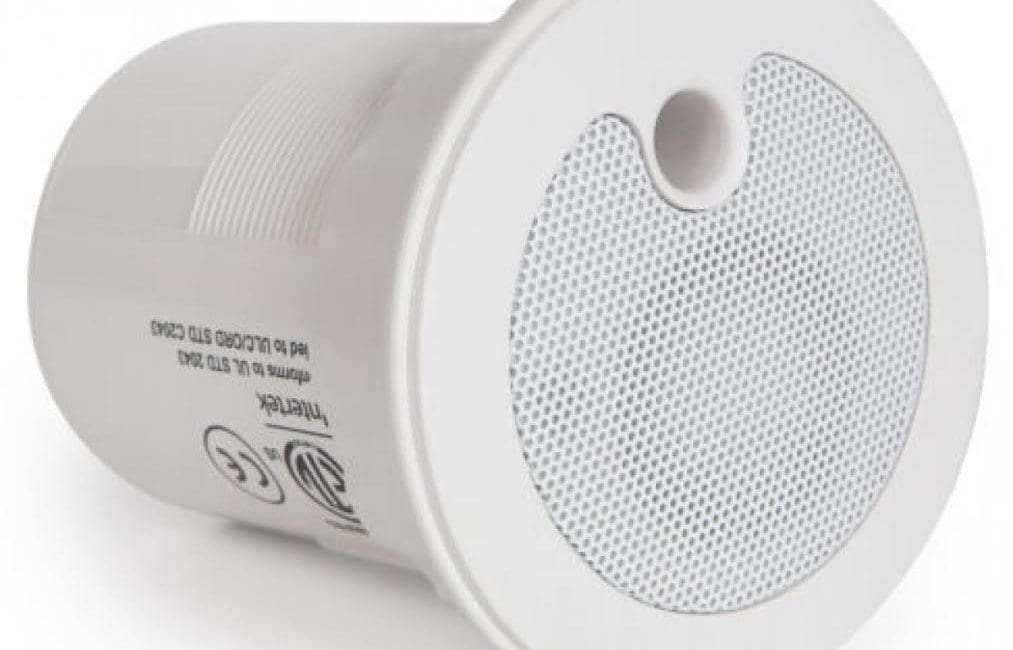 Cambridge Sound Management
The new Qt Active Emitter from Cambridge Sound Management is a single-source emitter capable of both sound masking and reproduction of paging and music signals. It provides higher SPL and a broader frequency range than previous products and can be deployed in finished or open structure ceilings.
The Qt Active Emitter allows frequency extension down to 125 Hz octave band for sound masking and 115 Hz for paging and music, while ranging 17 dB louder than previous offerings. It delivers four uncorrelated audio channels, rear DIP switches to reduce volume, and can be controlled via web-based management from any device.
Return To:
12 Audio Products from InfoComm 2017 Worth Keeping an Ear On