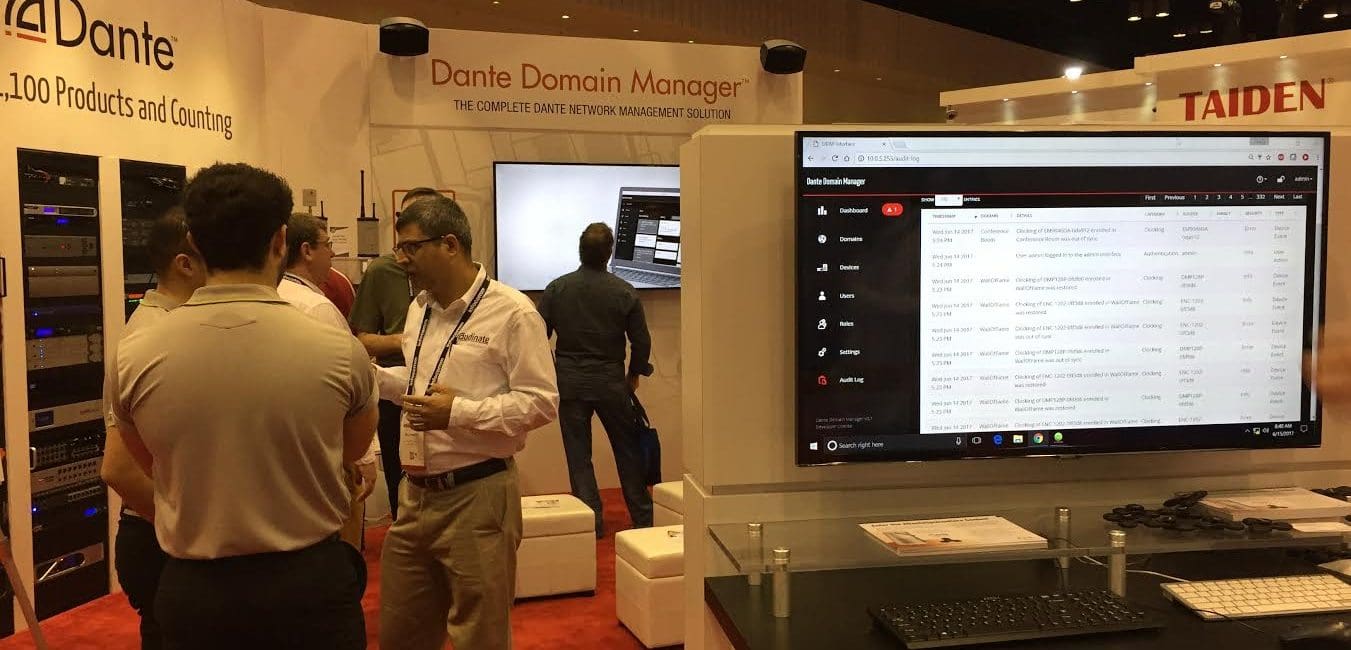 Audinate
Dante Domain Manager is a virtualized application that runs on Windows and Linux desktop and server platforms, with an intuitive and highly responsive web interface for desktop, tablet and mobile browsers.
Dante Domain Manager brings user authentication, role-based security and audit capabilities to Dante networks, while allowing nearly unlimited expansion and organization of Dante systems over any network topology.
With Dante Domain Manager, integrators can define specific AV device groupings by room, building and site, allowing for the creation of independent Dante Domains. A single Dante Domain can encompass multiple network subnets, eliminating the need for complex workarounds and enabling the creation of truly enterprise-scaled AV systems.
Return To:
12 Audio Products from InfoComm 2017 Worth Keeping an Ear On