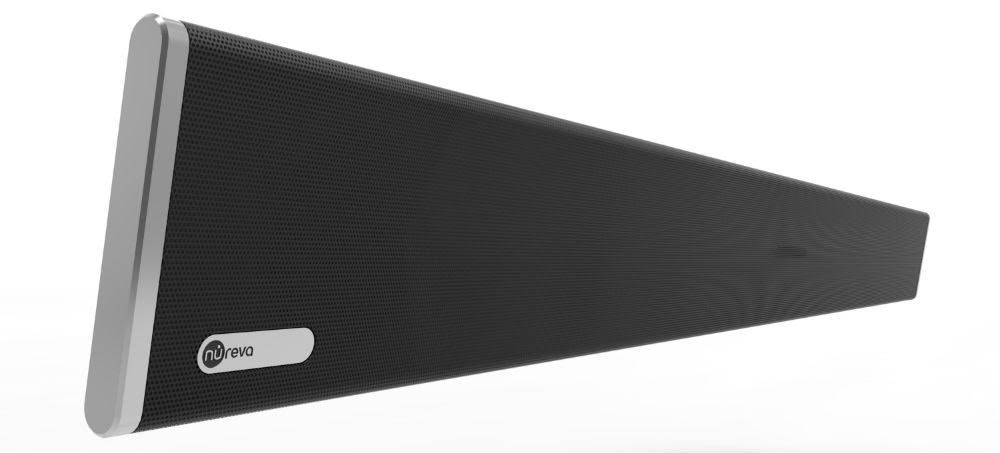 Nureva
At the heart of the HDL300 is Nureva's Microphone Mist audio processing technology, which fills a room with virtual microphones that pick up sound from anywhere in the room. No matter where you sit, how you move, or what direction you face, with the HDL300 Audio Conferencing System, a virtual microphone will pick up your voice.
The integrated, wall-mounted mic-and-speaker system simultaneously processes every audio source in a room so everyone can be heard no matter where they are. The system's unique, real-time processor is 15 times more powerful than conventional audio systems. It processes 8,192 virtual microphones simultaneously, focusing on the one closest to the speaker to ensure superior sound quality for remote listeners. The systems audio processing unit is capable of handling 15,000 MIPS.
The HDL300 is generally available and is designed to work with Skype for Business, Zoom, Blue Jeans, Cisco Spark, Cisco WebEx, GoToMeeting, Pexip Infinity Connect and more.
Return To:
12 Audio Products from InfoComm 2017 Worth Keeping an Ear On