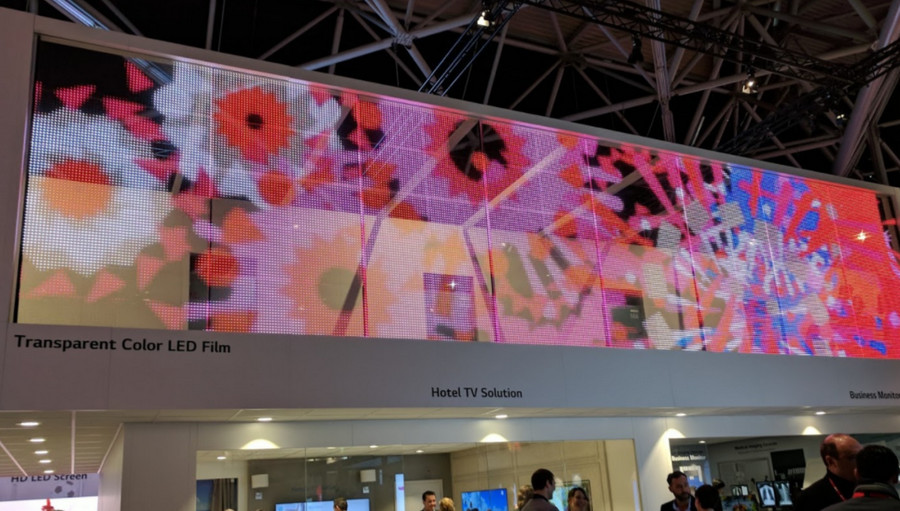 LG Solutions – Transparent Color LED Film
Looking for a fantastic upgrade for your wealthy clients? The new Transparent Color LED Film from LG Electronics would be a super-cool addition. The 0.8mm self-adhering film sticks to glass surfaces, maintaining their transparency when not in use.
Imagine this flourish on exterior windows to share holiday images with passersby and provide a modicum of privacy to residents. Or consider the film for a glass banister or walkway.
Return To:
12 Commercial Tech Products from ISE 2018 That Impressed Resi Market Guru Julie Jacobson