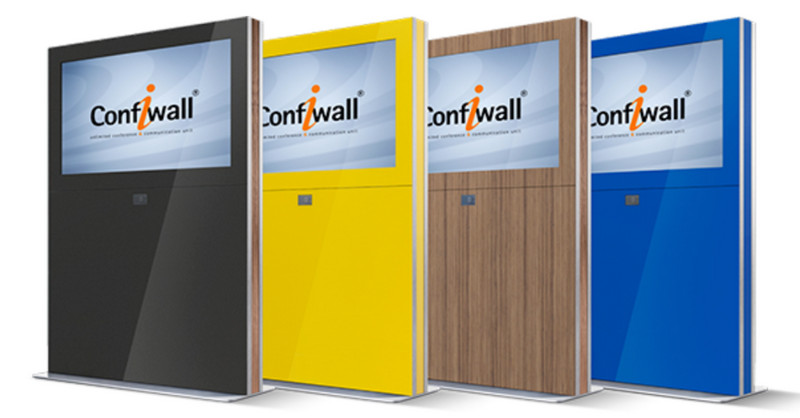 Confiwall integrated kiosks
In addition to the base module and the display module, you can add a camera/videoconferencing module to these Confiwall integrated kiosks. The system integrates an invisible "LoftSonic" sound system (including subwoofer), which matches perfectly to the cavity and the kiosk materials.
I can see this in a loft space, but would add some flip-out shelves for charging mobile devices, and also bump-out spaces for connecting small media players.
Return To:
12 Commercial Tech Products from ISE 2018 That Impressed Resi Market Guru Julie Jacobson