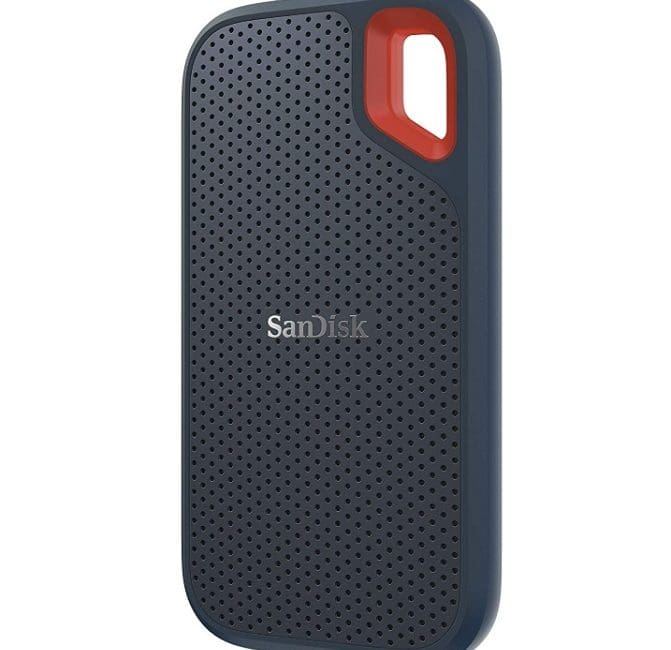 If they're a data hog
Do they take lots of pics of their job sites? Do they have lots of business-apps which eat up space on their mobile device? Heck, do they just pack their phone with lots of music and podcasts (shameless plug of our podcast here)?
Then do we have the stocking-stuffer for you: a SanDisk 500GB Extreme Portable External SSD.
Return To:
Holiday Gift Ideas for AV Installers: 2019 Edition