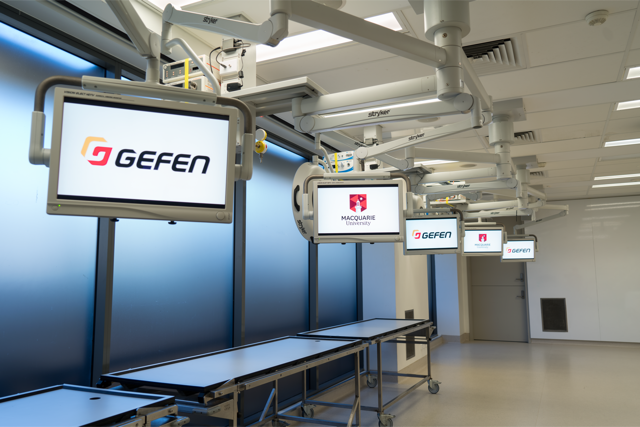 Best Health Care Project – Gefen for Macquarie Univ. Surgical Skills Lab
The best technology in the world is no good if no one knows how to use it. That's a lesson officials at Macquarie University in Sydney, Australia, learned shortly after installing top-of-the-line tech tools in its surgical skill lab.
Macquarie's Surgical Skills Lab is used by the medical community to explore human anatomy. Since collaboration is integral in the lab, university faculty set out to make its current research sharing system —complete with camera-equipped medical stations, displays, speakers, and a central LCD display and projector —much easier to use.
Click here for the full story and slideshow.
Return To:
The 15 Brilliant Projects Which Earned Integration Awards in 2017