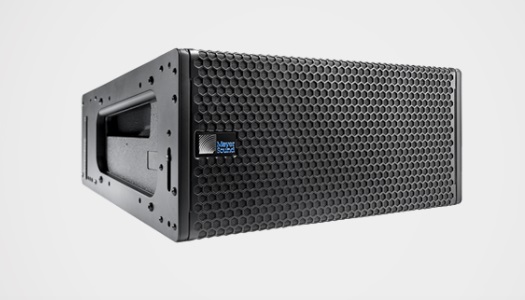 Meyer Sound LINA Very Compact Linear Line Array Loudspeaker
Meyer emphasized its LINA Very Compact Linear Array Loudspeaker at InfoComm 2018. The small footprint array is the smallest member of the company's LEO family of products, and it sets up as a stand alone, vertical or supplemental solution.
Meyer Sound says integrators can employ LINA in combination with its 750-LFC low-frequency control element to deliver bass extension down to 36Hz. In addition, integrators can drive LINA with Meyer's companion Galileo GALAXY speaker management system.
Return To:
Listen Up! These 12 Pro Audio Products from InfoComm 2018 Will Perk Your Customer's Ears