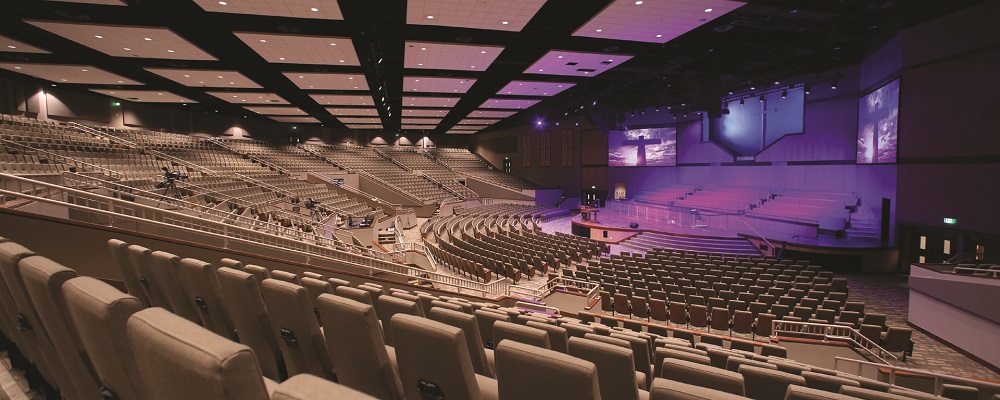 House of Worship: Franklin Ave. Baptist Church — Mankin Media Systems
Franklin Avenue Baptist Church saw its congregation scatter after Hurricane Katrina. When they returned, they brought Mankin Media to create a new space.
The service links Franklin Avenue's production systems to Mankin's network operations center (NOC). This enables the staff and volunteers to pick up a phone and call Mankin's staff if help is needed.  
As for the challenge of sitting all 3,500 congregants in an AVL sweet spot, Mankin stepped up. It installed 59 Chauvet moving lights to help provide dynamic lighting options. It installed a video system to both capture, record and then stream the worship and sermons to other locations around the building and over the Internet. 
See more on how it was done here
Return To:
These Recent Audio Video Installations Are Some of the Best in the Industry