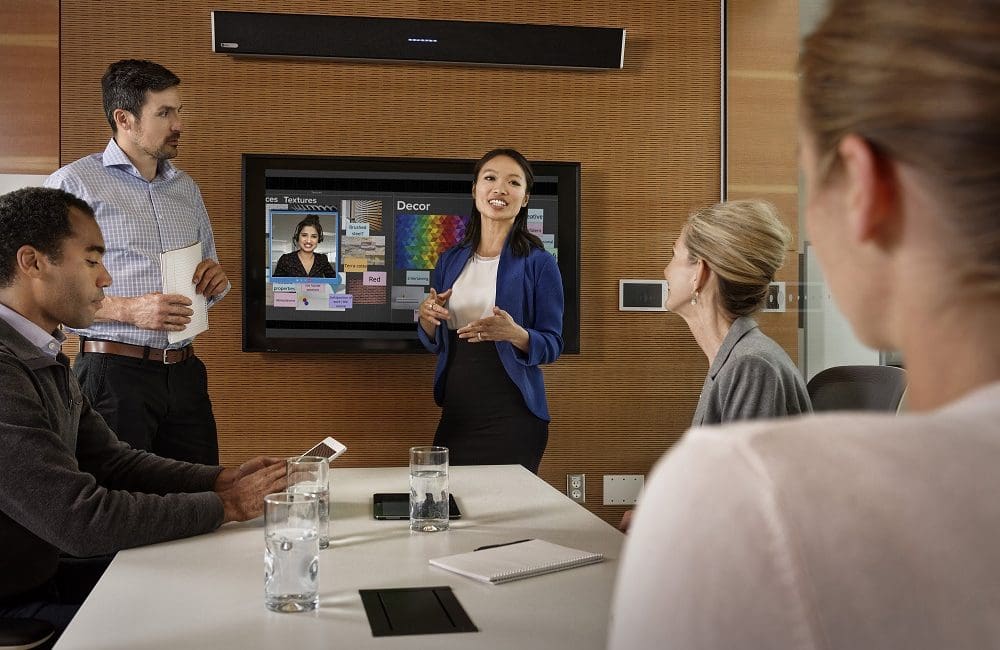 Nureva HDL300 Audio Conferencing System – Nureva
The HDL300 system is designed for modern dynamic meetings, like the morning standup and the whiteboard sketch session, where participants interact and move freely about the room – to break into smaller groups or present and collaborate at screens and whiteboards.
Microphone Mist technology has the capacity to process sound from all of its 8,192 virtual mics in real time. It focuses on the right sound sources, without gating or clipping, and optimizes them for distortion-free, natural sounding conversations.
Return To:
These 24 New Commercial Technology Products Won TNT Awards (and You Can See Them at ISE 2018)