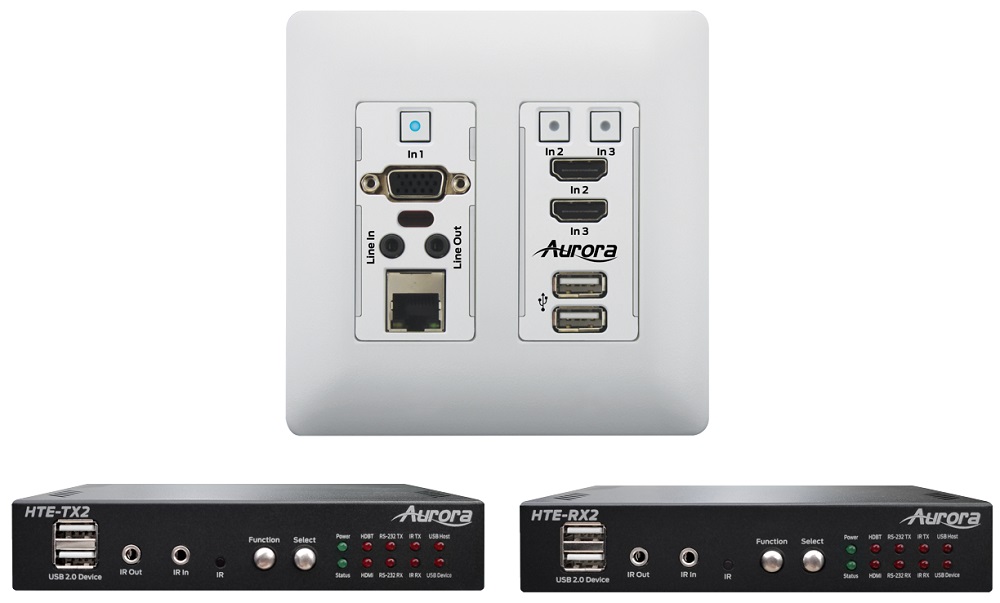 HT Series – Aurora Multimedia
The HT Series is the world's first HDBaseT capable of 4K60 4:4:4 18Gbps over 100m (330ft) of unshielded cable. The HT Series consists of a complete end to end solution consisting of a 2 Gang Wall plate transmitter, Receiver box unit, and Transmitter box unit.
Integrators will benefit from the lower cost of CAT 5e unshielded in addition to the full bandwidth of HDMI 2.0 18Gbps. With the Dante option, the audio no longer has to be de-embedded into analog to feed into the audio sub-systems.
Return To:
These 24 New Commercial Technology Products Won TNT Awards (and You Can See Them at ISE 2018)