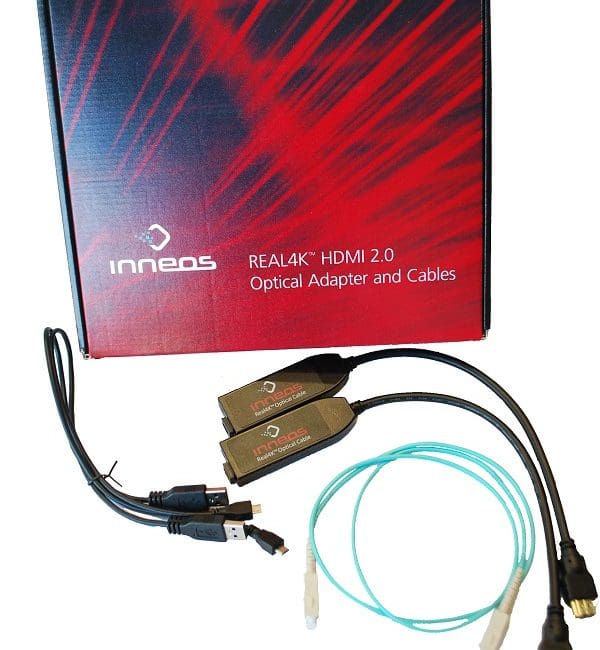 Real4K Optical Adapters – Inneos
Real4K Optical Adapters provide the full bandwidth needed for 4K/60, 4:4:4 and HDR.
They convert electrical HDMI signals to optical signals to deliver 18Gbps up to 1000 meters (typical), 400 meters worst case, using standard multimode fiber (OM3 or OM4) which can be cut to length and terminated in the field in minutes.
Integrators can use existing fiber or run their own fiber without having to pull bulky connectors or stash excess cable behind walls.
Return To:
These 24 New Commercial Technology Products Won TNT Awards (and You Can See Them at ISE 2018)