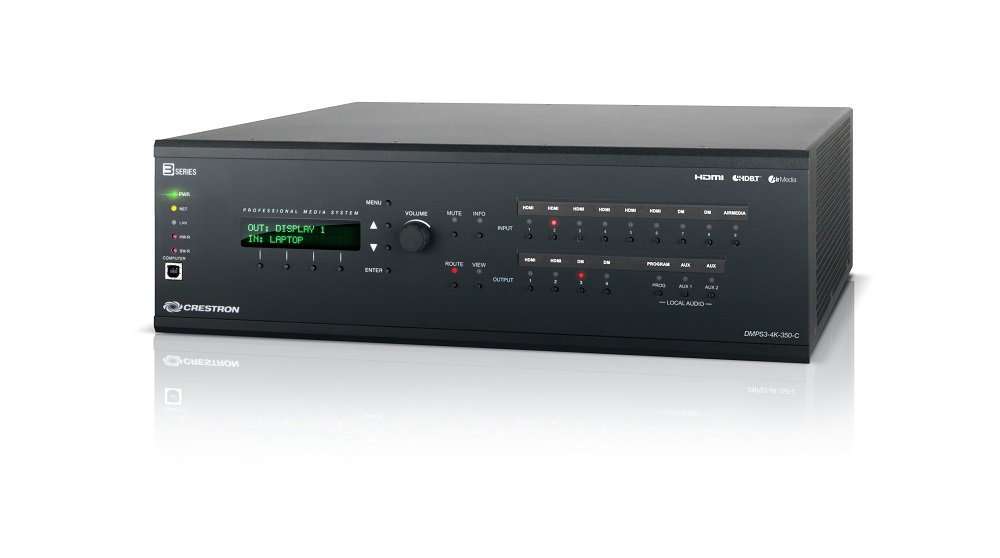 3-Series 4K DigitalMedia Presentation System 350 – Crestron Electronics
The DMPS3-4K-350-C from Crestron offers an all-in-one 4K AV presentation system for classrooms, boardrooms, lecture halls, and videoconference rooms.
In one 3-space rack mount package, it integrates the control system, matrix switcher, video scalers, streaming decoder, mic mixer, audio DSP, and amplifier.
DigitalMedia 8G+ and HDBaseT connectivity affords a streamlined, long-distance wiring solution for remote sources and display devices, and for facility-wide integration as part of a larger media distribution system.
Return To:
These 24 New Commercial Technology Products Won TNT Awards (and You Can See Them at ISE 2018)