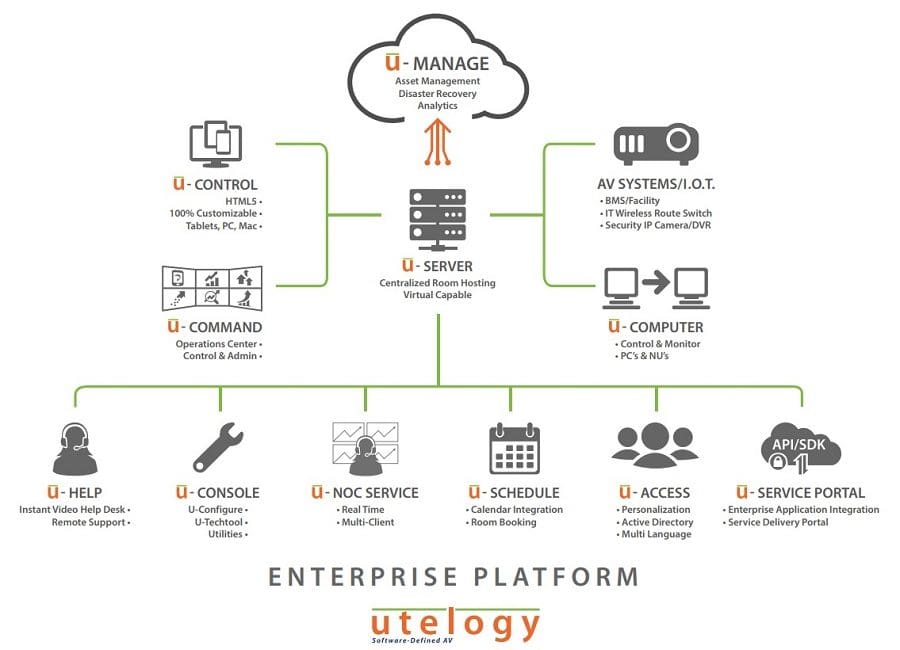 U-Command – Utelogy Corporation
With its standards-based architecture, the Utelogy platform leverages an existing IT infrastructure and can support any AV device with its built-in tool suites for easy provisioning and configuration.
The Utelogy 2.0 ecosystem includes advanced features like U-Help to provide remote video support, U-Command to enable operations center features, U-Schedule for basic calendaring and room booking, and U-Access for user personalization.
The platform provides an open API/SDK for enterprise application integration as well as analytics, alerts, and reporting.
Return To:
These 24 New Commercial Technology Products Won TNT Awards (and You Can See Them at ISE 2018)