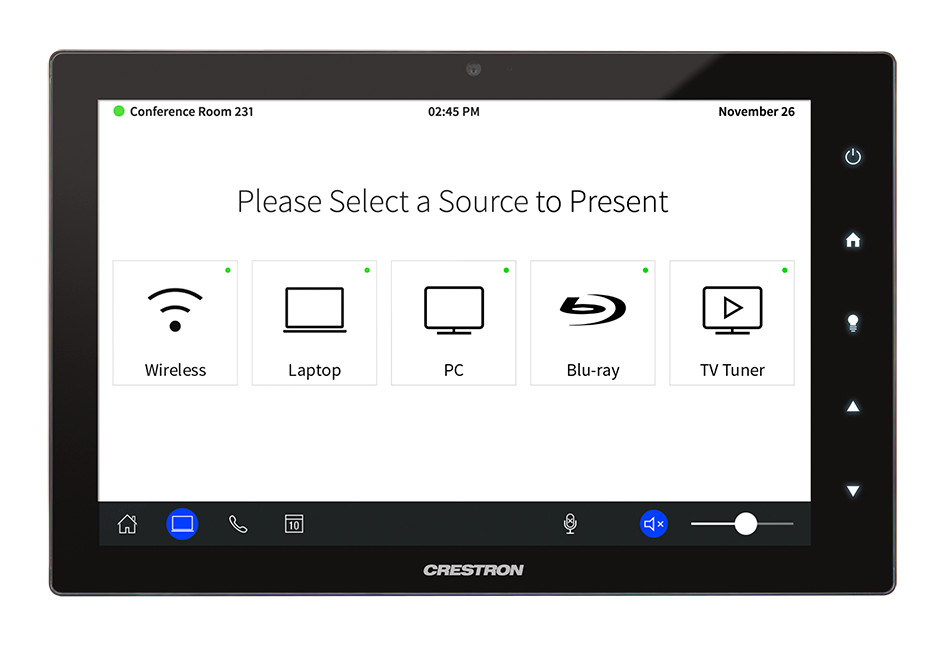 10.1" Touch Screen – Crestron Electronics Inc.
Using PoE technology, the TSW-1060 gets its operating power right through the LAN wiring. PoE (Power over Ethernet) eliminates the need for a local power supply or any dedicated power wiring.
The TSW-1060 delivers a simple touch screen experience in an unobtrusive, space-saving design featuring a brilliant 10.1 inch capacitive touch screen display with Smart Graphics and 5 soft-touch buttons.
Return To:
These 24 New Commercial Technology Products Won TNT Awards (and You Can See Them at ISE 2018)