AOTO Wows with 0.78mm Mini LED Video Wall at InfoComm 2019
Watch as AOTO's Y.T. Chen describes the AOTO 0.78mm Mini LED Video Wall, 64K Intelligent Imaging Processing Array and more.
Leave a Comment
Those who visited AOTO during InfoComm 2019 likely found it difficult to look away from the pixel pitch 0.78mm Mini LED video wall that covered nearly the entire rear wall of the company's exhibit.
During a video interview with Commercial Integrator, AOTO's Y.T. Chen walked through the products on display at InfoComm 2019 with a focus on the 0.78mm Mini LED product that the company says makes it the "mini LED leader worldwide."
AOTO fine pitch Mini LED products, ranging from 0.78mm to 1.5mm, adopt exclusive 4 in 1 packaging design, which has smaller chip, more stable screen robustness and extremely vivid image with its 4K and 8K technology, according to the company. It adds that the product solves the vulnerability problem of normal fine pitch products and on-site maintenance difficulty of COB products.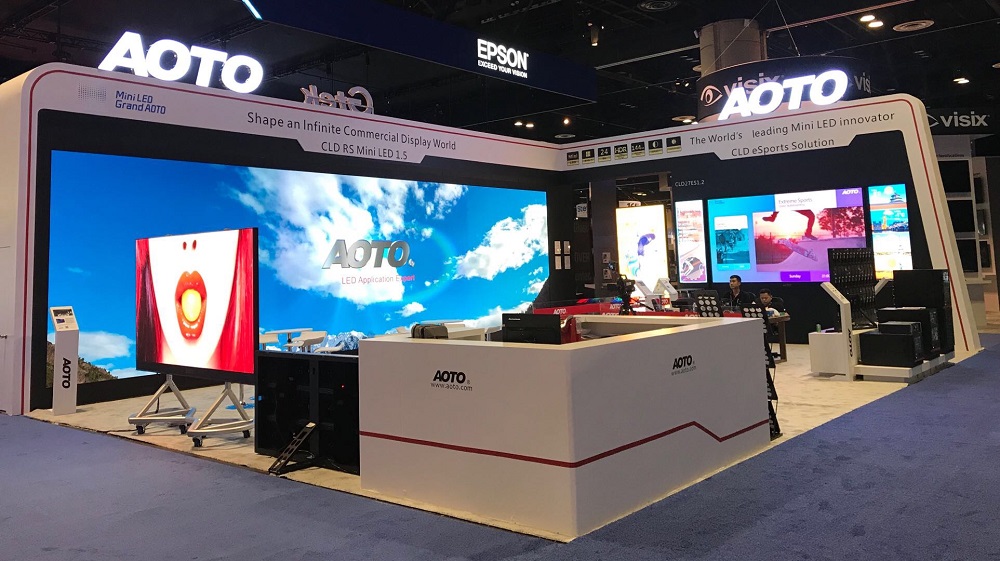 AOTO at InfoComm 2019
While it may have been hard to look away from the Mini LED video wall, AOTO showed an array of products at InfoComm 2019.
AOTOs CLD27ES1.5 offers easy installation and seamless splicing, according to the comapny. It supports HDR10 and 24bit processing depth.
The AOTO 64K Control System, 64K Intelligent Imaging Processing Array, supports wirless and remote control via mobile devices, HDR and remote monitoring.
AOTO says it has also committed to developing monitoring software and control system. The LED control system displayed at InfoComm proves AOTO's comprehensive strength in LED displays, software, and controller, according to the company.
In particular, AOTO says its independent 8K control technology solution provides impressive, delicate and realistic ultra-large display image with the ultra-small pixel pitch and ultra-high contrast. Its seamless splicing can easily realize the display experience of high-definition huge-screen and truly achieve user-level convenient operation. It well meets the needs of digital demonstrations of stage rentals, high-end retail, traffic information,command centers, conference centers, studios, schools, and educational institutions, etc.
Watch the full video as Chen describes AOTO's solutions on display at InfoComm 2019.