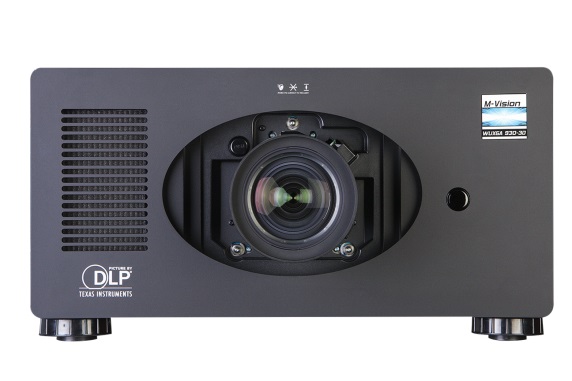 Digital Projection International – M-Vision 21,000 WU Projector
The M-Vision 21000 WU is DPI's brightest Single Chip DLP Laser projector and incorporates the new Colorboost+ Direct Red laser technology to bring the most realistic and saturated colors at previously unimaginable luminance levels. Such power and accuracy, combined with all-new intelligent processing, brings the overall performance even closer to that of a 3-Chip DLP projector – at a much more affordable price.
Boasting near 3-Chip performance, the M-Vision 21000 WU's unprecedented 20,000 lumens and a 10,000:1 contrast ratio, brings budget-sensitive applications a large-screen imaging solution at a 1-Chip price point.
Return To:
Pro Video Products to Watch: 16 of the Most Impressive Projectors, Converters and More from InfoComm 2018