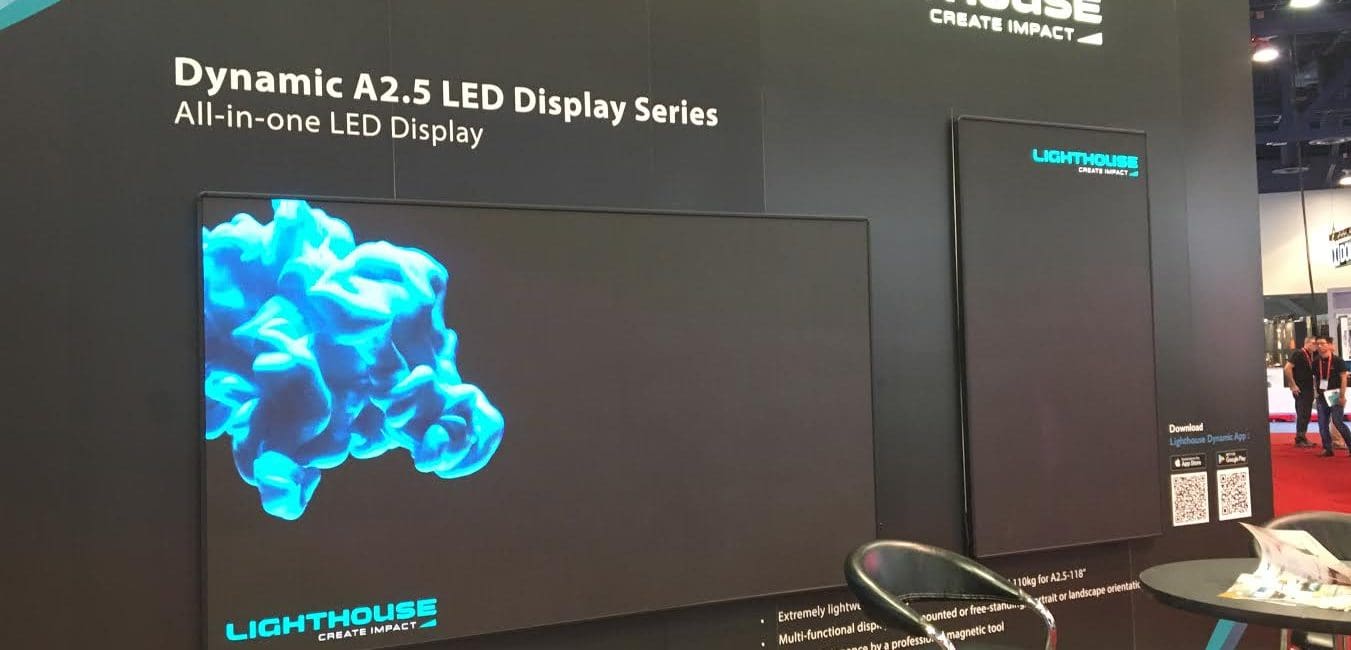 Lighthouse — Dynamic Series LED Displays
During InfoComm 2018, direct-view LED video display maker Lighthouse expanded its Dynamic Series with 104- and 80-inch models. The company says the products ship as complete, preconfigured units. Modules inside Dynamic series displays are cable-free and can be serviced from the front via a magnetic tool.
The company adds that the 104-inch diagonal model with a 16:9 aspect ratio fits squarely between the existing 89-inch and 118-inch models to meet the needs of many digital signage, retail, and hospitality applications. A stretched aspect ratio 80-inch version for specialty applications is a fit for wayfinding, restaurant menu boards, and other areas where a panoramic display can help designers convey information. 
Return To:
Pro Video Products to Watch: 16 of the Most Impressive Projectors, Converters and More from InfoComm 2018