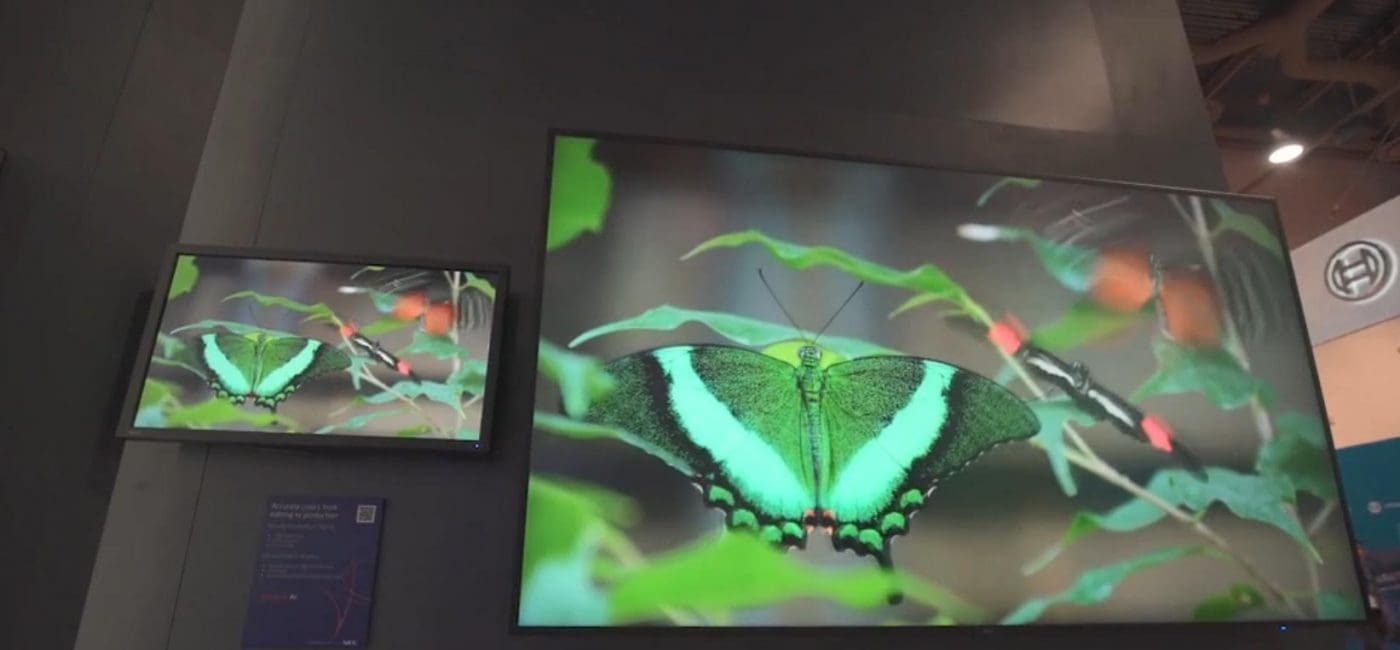 NEC — C and V Series UHD Displays 
During InfoComm 2018, NEC Display Solutions of America launched six large-size UHD displays. The new models are the 75-inch C751Q and V754Q; the 86-inch C861Q and V864Q; and the 98-inch C981Q and V984Q. "We designed these large-size displays to provide an unrivaled, customer-focused product that combines NEC's legendary quality and reliability with a sleek, aesthetic form," says Ben Hardy, product manager at NEC Display Solutions.
"Both products have a professional feature set and anti-glare panel, but the C series models are ideal for presentation purposes in corporate and educational settings while the V series is more suited for traditional signage applications in retail, transportation and healthcare." These new models feature high haze panels that scatter reflected light to significantly reduce glare and improve screen readability. They also come equipped with SpectraView Engine, NEC's proprietary color management and stabilization system that provides unrivaled and complete color control and uniformity correction.
Return To:
Pro Video Products to Watch: 16 of the Most Impressive Projectors, Converters and More from InfoComm 2018