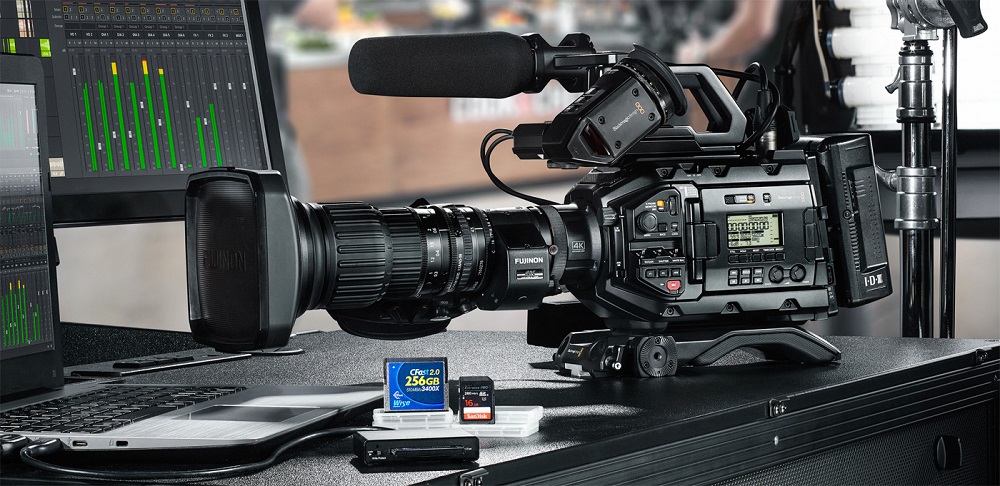 BlackMagic Designs — URSA Broadcast Camera
BlackMagic Designs markets this solution as "the world's most affordable and flexible professional broadcast camera for HD and Ultra HD."
URSA uses already-extant lenses and batteries, records onto regular SD cards and uses the same common file formats found on broadcast media management systems and most NLE software.
Web broadcasters will appreciate that it works with both older after-market HD lenses and inexpensive photo lenses.
URSA Broadcast's new extended video mode produces pictures which don't need to color grade, lessening the time-to-broadcast.
Return To:
Pro Video Products to Watch: 16 of the Most Impressive Projectors, Converters and More from InfoComm 2018