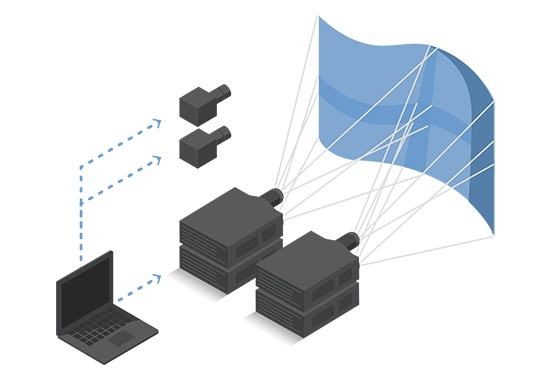 Christie Mystique Install Goes 3D
When we talk about dynamic video experiences it conjures magnificent projection-mapping designs and displays. That's what Christie Mystique Install can help make happen. It's a software that configures, aligns, warps and blends complex multi-projector arrays.
With Mystique Install – Large Scale Experience (LSE) Edition, recalibration of complex projection mapping on 3D surfaces just takes a single click, according to the company, and it detects any changes in projector or camera positions and automatically corrects the blended image using a camera-based alignment system. The idea is to reduce maintenance and labor costs for 3D projection mapping projects, eliminating the time and expertise it can take to set up a complex system using an unlimited number of cameras and projectors.
Return To:
Pro Video Products to Watch: 16 of the Most Impressive Projectors, Converters and More from InfoComm 2018