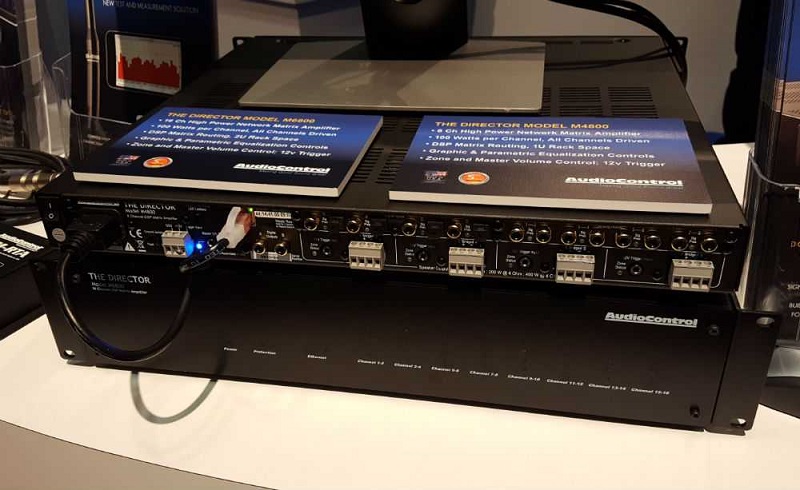 AudioControl – The Director
As part of its second appearance at InfoComm and continued commercial market push, AudioControl was showing among its products The Director Series M6800 and M4800 models.
The Director Series custom-install DSP matrix amplifiers, 16- and 8-channel versions, respectively, have been well known on the residential side, and have 100W per channel, zone and master controls, DSP matrix routing, and graphic and parametric EQ.
"We're just taking it and making it more commercially focused," says CEO Alex Camara.
"We changed the DSP, it's a new DSP we're launching at the show. We've also included features like for a fire alarm setup there's automatic ducking [to fade music] if there's announcements, if there's emergencies, and audio priorities that need to take place in the system. The commercial integrator doesn't necessarily want to buy residential amps, so we've recreated it around what the commercial integrators have told us."
Return To:
Reinvented AV Products at InfoComm 2019: New Features You Didn't Know You Had