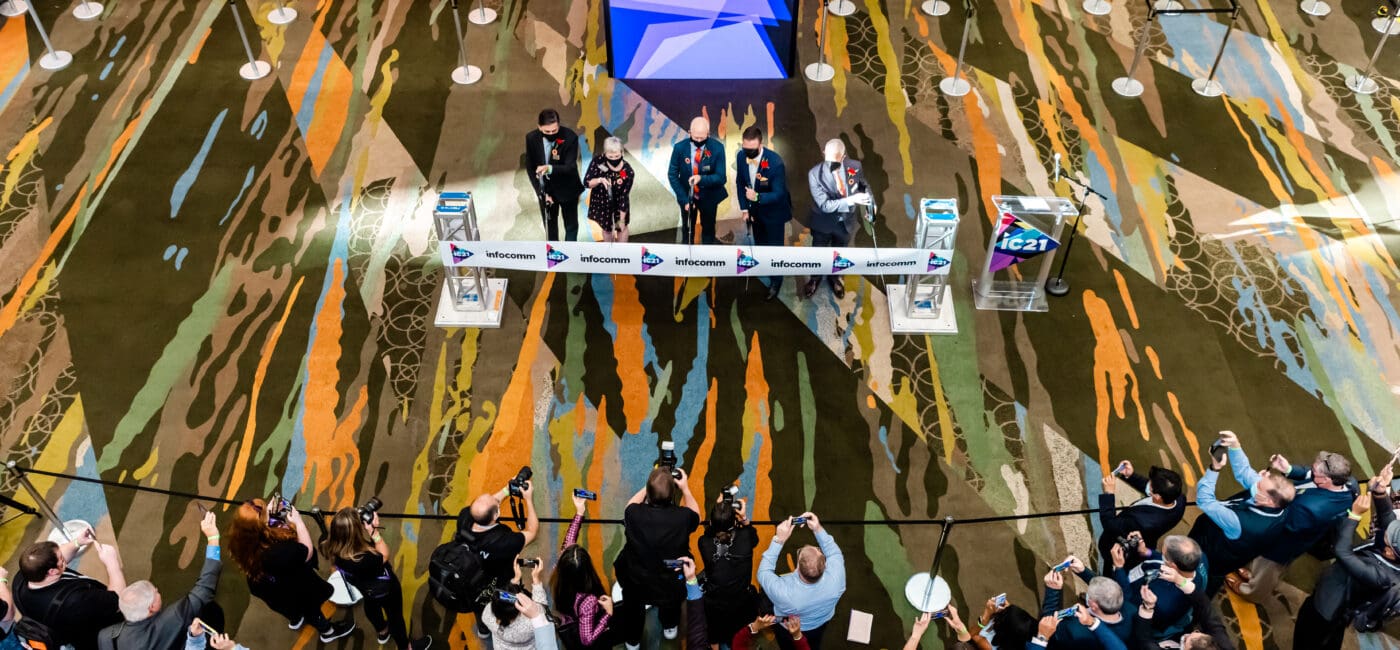 InfoComm Welcomes 7,335 In-Person Attendees
InfoComm 2021 total registrations came to 14,017, with 7,335 total in verified attendance. The show hosted 254 exhibitors, spanning across 124,100 net square feet.
AVIXA hosted 811 unique attendees in education sessions, from 3-day classes before show opening, through dedicated conference tracks for collaboration and digital signage, to open sessions at the Technology Innovation Stage.
Over 90 courses were available throughout the week, including AVIXA's Certified Technologist Specialist (CTS) Prep Course. Many AV professionals took their CTS exams at the show, and a total of 44 professionals earned their CTS, 11 attained CTS-D (Design), and 15 became CTS-I (Installation).
"InfoComm is the home for commerce, networking, and learning in the AV industry," said David Labuskes, CTS, CAE, RCDD, CEO of AVIXA, in a statement. "It was incredible to be back in person and play host for AV professionals to help them grow their businesses, careers, and knowledge base."
Return To:
AV Industry Reunites Again at InfoComm 2021