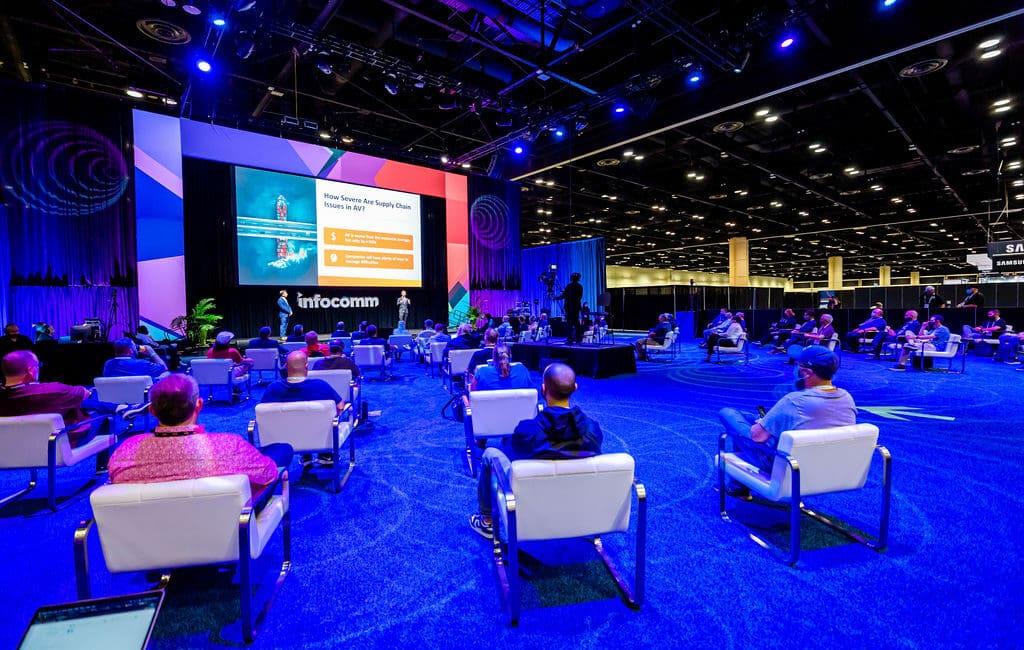 The State of the AV Industry
AVIXA's market intelligence team reports all regions are expected to see recovery and long-term economic growth by 2022 at its State of the AV Industry presentation.
The total pro AV industry reached a peak of $259 billion in 2019; revenues then declined by 17% globally in 2020, more than the 8% AVIXA's market intelligence team initially predicted. Growth will return in 2022 with revenues rising by 10%, according to AVIXA. By 2026, the industry will have risen to $329 billion representing a compound annual growth rate of 7.2%.
Global supply chain issues are expected to continue. Those who plan and make purchases earlier are better equipped to handle these challenges.
AVIXA also announced a global compensation tool, scheduled for release in December, to provide personalized salary estimates.
Return To:
AV Industry Reunites Again at InfoComm 2021