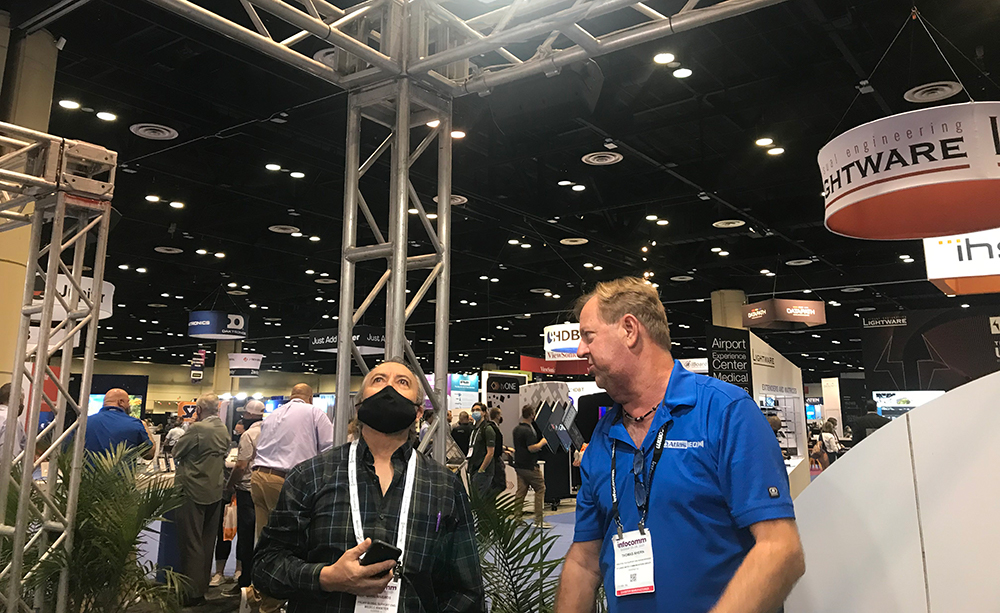 AtLas

 IED debuts audio platform Atmosphere
AtlasIED debuted its digital audio platform Atmosphere for the first time. Launched last year, the Atmosphere platform is designed to make configuration and installation easier than traditional digital audio systems, featuring the modularity, scalability, and quality to support the audio needs of a wide range of commercial applications, according to the company.
The company also highlighted its expanded line of Strategically Hidden Speakers (SHS) with the addition of the SHS-3T2 and SHS-LF, designed for sound masking and high-quality background music applications. 
The company also showcased its GLOBALCOM GCK software application, a communications station that combines an integrated LCD flasher and talkback microphone as well as it's IP-DMF, an indoor wall-mounted IP endpoint that supports scrolling text alerts and visual signaling through a flasher to improve daily and emergency communications. 
Return To:
AV Industry Reunites Again at InfoComm 2021