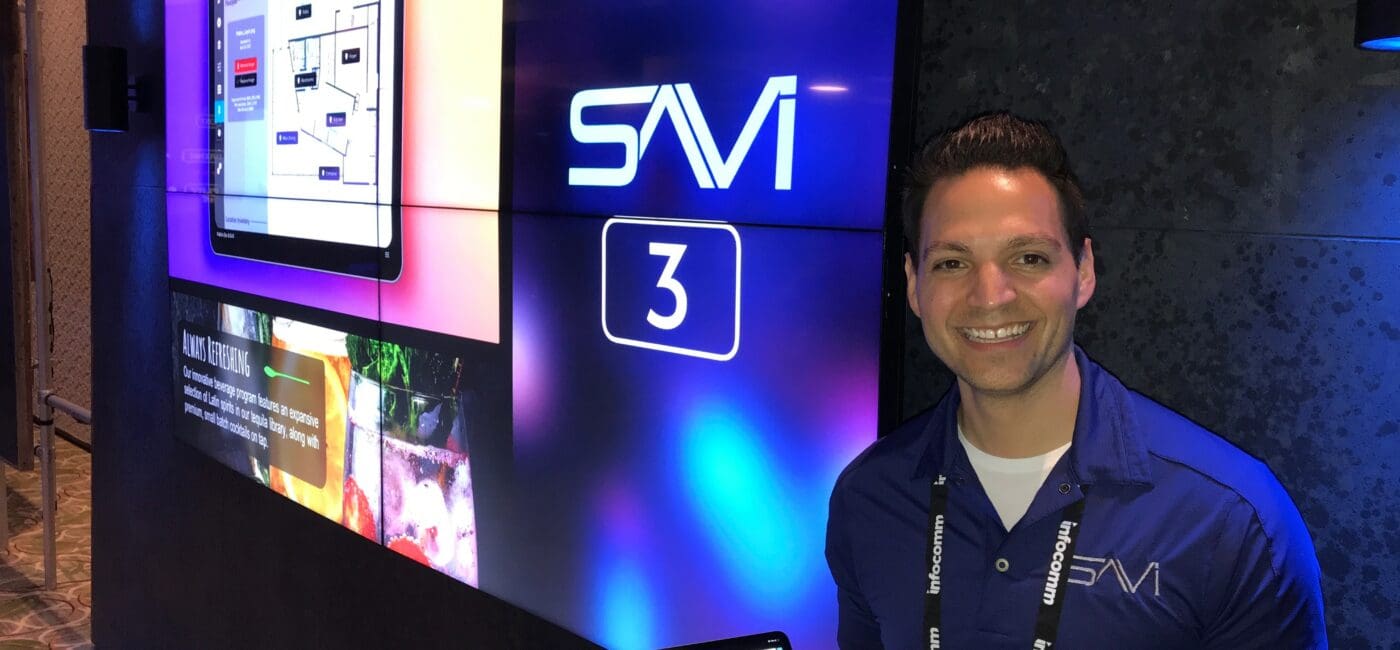 SAVI Controls shows its 3 Automation System
SAVI Controls had a separate display space set up in one of the meeting rooms just off the InfoComm exhibit floor where the company was showcasing its new SAVI 3 automation system.
Designed for efficiency, reliability, and speed, SAVI Server Pro controls thousands of devices simultaneously, including lighting, displays, audio zones, and more. Features the built-in SAVI 3 control and automation system, including Creator, Canvas, and the SAVI UI. The Server Pro offers a sleek industrial design fitting into a single slot of our 3-slot 1RU chassis. 
CTO Derek Wilson (pictured) showed how easy it is to program multiple displays in a quick demo. And we say quick, we mean quick… he reports an integrator recently had 75 displays running in less than 3 minutes in a Buffalo Wild Wings franchise project. 
Return To:
AV Industry Reunites Again at InfoComm 2021