New Inventory Management Solution from ProjX360 Launches This Summer
New ProjX360 inventory management solution has support for barcode scanning, product tracking by serial number, & several new product ordering options.
Leave a Comment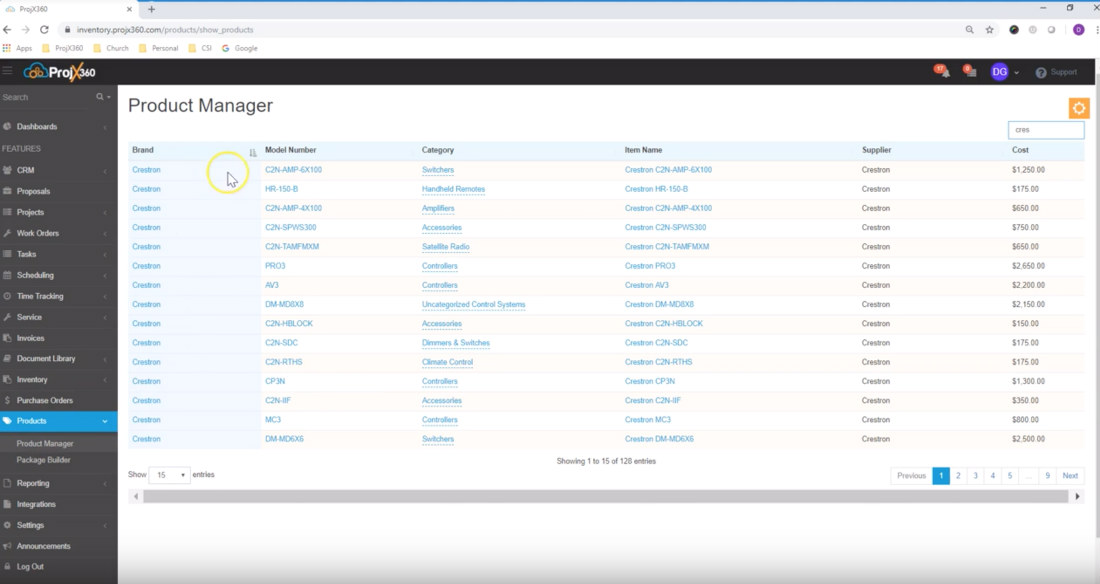 A new inventory management solution from ProjX360 is set to launch on June 24th, 2019.
The company says the new solution is an enhancement to its software and another step toward its goal of being the go-to software for the integration industry.
"Our goal here at ProjX360 is to offer an inclusive software solution for the custom integration industry in the latest development platform," says Doug Greenwald, founder and CEO of ProjX360.
New Features
The inventory management system will have barcode scanning and product tracking by serial number. Users will also be able to create as many warehouses as needed, both actual and virtual.
For example, users can set each vehicle to be a warehouse that will have its own dashboard, so business owners will know the status of that warehouse and can conduct individual cycle counts for each warehouse.
ProjX360 says users can also easily transfer product between warehouses and to a work order, so they know where the product is at all times.
New Ways to Order on ProjX360
In addition, ordering products can be done in many ways. One option called Product Request can be done from the project's proposal.
A project manager can easily view the proposal items and filter those by location, phase, brand, model, or system and select the items they need to be ordered and it sends those items to the new Inventory Management Solution's Product Request section.
This way, both the buyer and warehouse manager know what needs to be ordered.
They can then create one purchase order for all of the Crestron equipment across multiple projects on one purchase order.
Users can also create one-off purchase orders, and send items to the Purchase Order Queue.
This article premiered on our sister site, CE Pro