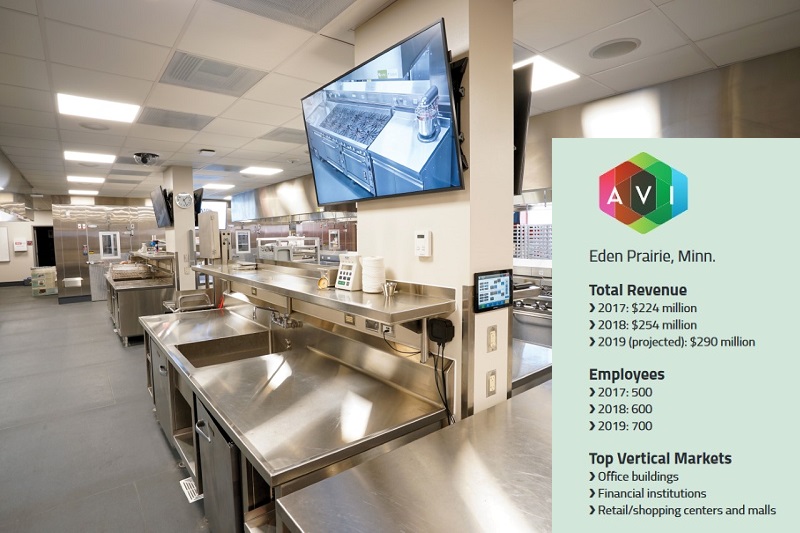 AVI Systems
Eden Prairie, Minn.
AVI Systems has relied primarily on large corporate headquarters as the driver for its steady growth of about $65 million in the past three years, installing collaboration technology and large video walls to help continue its climb toward the top of the industry's overall rankings.
CEO Jeff Stoebner says the company has been "aggressively prospecting," adding 1,234 new customers in 2018 and 639 more so far in 2019. AVI Systems is investing in systems to increase its efficiency, including enterprise resource planning and human capital management software platforms, as well as fleet systems and automated expense systems.
"We have purposely built the business to grow with a plan communicated to all employees," says Stoebner.
Return To:
2019 Fast-Growing Firms: 14 AV Integration Companies with Revenue-Growing Commonalities