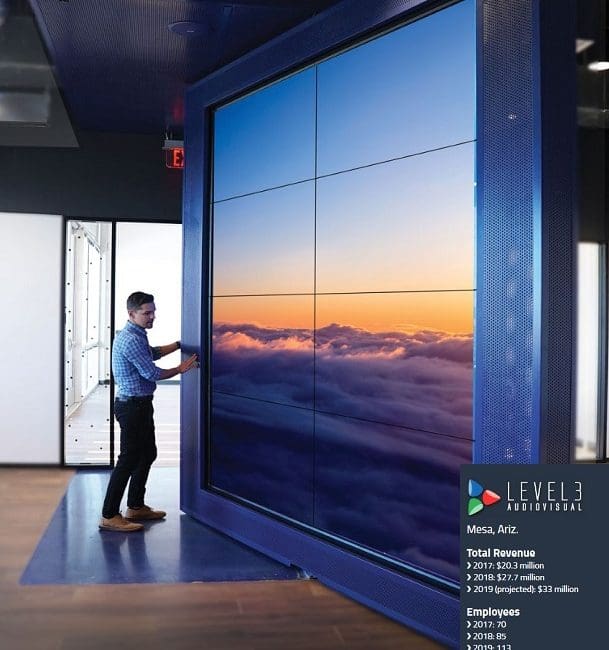 Level 3 Audio Visual 
Mesa, Ariz.
Sure, Level 3 AV has done an impressive job with its growth in recent years, but the company isn't just thinking about the short term. Company leaders are looking to build on the momentum they've started and keep it going for a while.
That's part of why the company started a training program for technicians, lead technicians and project managers, says CFO Doug Spencer.
Level 3's recent growth is largely a credit to its work in healthcare simulation projects and its push to expand globally, he says. The company has grown its sales force and continues its focus on corporate enterprise clients, many of which have taken Level 3 to countries outside North America.
Spencer also credits Level 3's dedication to the AV9000 quality process as a key driver in its plan for sustainable growth over a long period.
Return To:
2019 Fast-Growing Firms: 14 AV Integration Companies with Revenue-Growing Commonalities