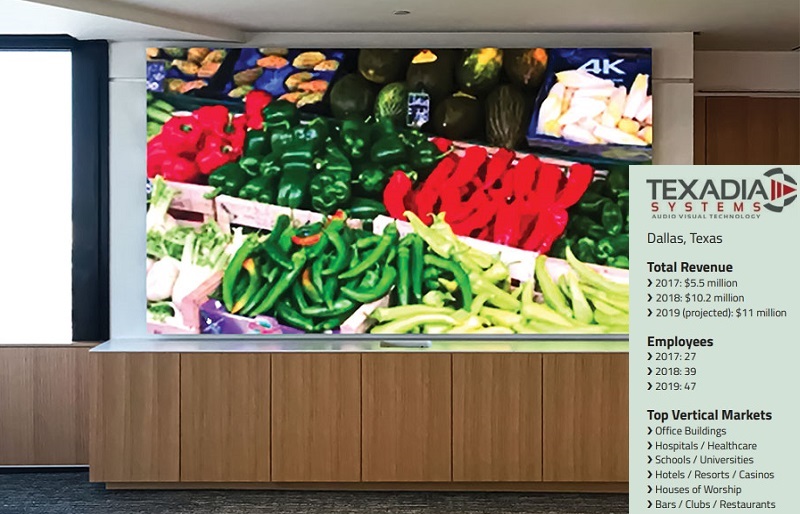 Texadia Systems 
Dallas, Texas 
Texadia Systems has basically doubled its revenue in two years and founder/CEO Steve Burke thinks he knows why.
"We take a consultative approach to understand our clients' needs using design/build methodology," he says.
Technologies driving the business include AV-over-IP solutions, high-end audio solutions and LED technology, says Burke, adding the company's most important attribute is "our ability to service our clients' needs continues to drive our success."
"We focus on the customer experience and what it takes to make a successful install. Tighter controls on project management, such as sticking to the process, have been key drivers. Service is also a big differentiator for us," he says.
"We continue to understand our clients' needs by using a design/build approach and supporting these solutions for the entire project lifecycle. That is what our customer wants," he says.
Burke and the leadership team also pay close attention to the needs of Texadia Systems employees.
"Focusing on customers and team members by implementing and using processes is essential to our growth," he says. "We find that the faster you grow, the harder it is to manage unless you have a process in place.
"Processes help our team with execution and delivering an outstanding customer experience. It is something we strive to improve upon every day," says Burke.
Return To:
2019 Fast-Growing Firms: 14 AV Integration Companies with Revenue-Growing Commonalities