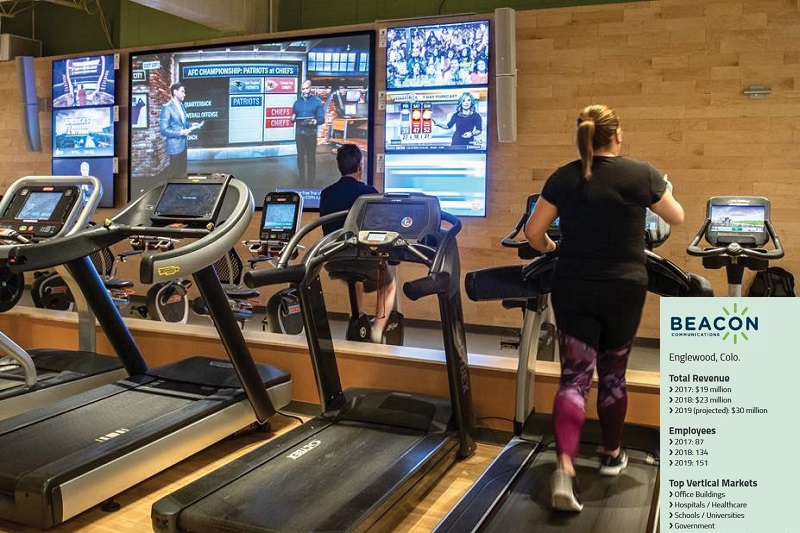 Beacon Communications 
Englewood, Colo. 
Beacon Communications has crossed the unofficial threshold when business transformation is so critical growing from less than 90 employees two years ago to more than 150 this year. A large part of that growth comes from opening three new offices in the Midwest, says president Brad Walsh. 
The commercial market growth in Colorado has also been "both consistent and beneficial," he says. Walsh credits Beacon's partnership with Rauland as AV solution partners for some of the company's recent success. 
"We believe that interoperability is a key driver when bringing new technology into a facility," he says. "Our many technical solutions are carefully customized to integrate with other systems in a working facility. 
"There is a need to keep entire teams informed. This allows them to act expeditiously in non–emergent and emergent situations," says Walsh. 
Return To:
2019 Fast-Growing Firms: 14 AV Integration Companies with Revenue-Growing Commonalities