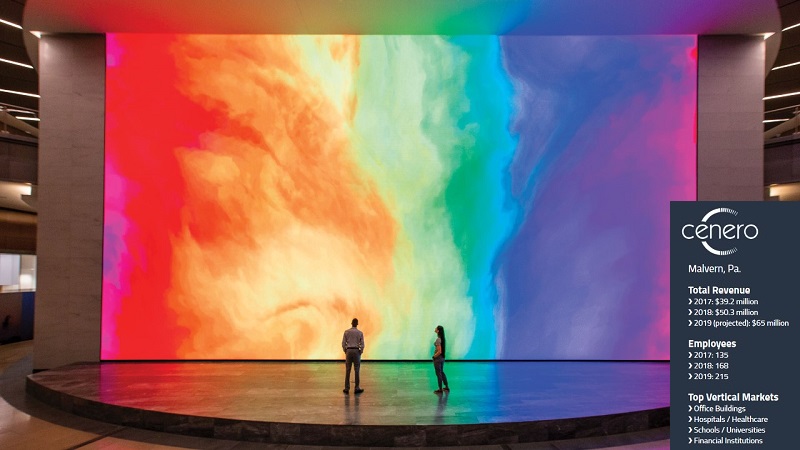 Cenero 
Malvern, Pa.
If you're still wondering why there's so much fuss around adding a managed services component to your AV integration business, consider Cenero as Exhibit A. The company has scaled way up in both revenue and employee count in the past three years largely on the back of its AV managed services.  
The key, says CEO Chris Henry, is the "symbiotic relationship between Cenero's design-build and AV managed services business units." Cenero has also continued its steady climb on the strength of its aptitude in the video walls space. 
Things are going so well at Cenero, in fact, that the company now has a dedicated talent acquisition team to support its continued growth. 
Return To:
2019 Fast-Growing Firms: 14 AV Integration Companies with Revenue-Growing Commonalities