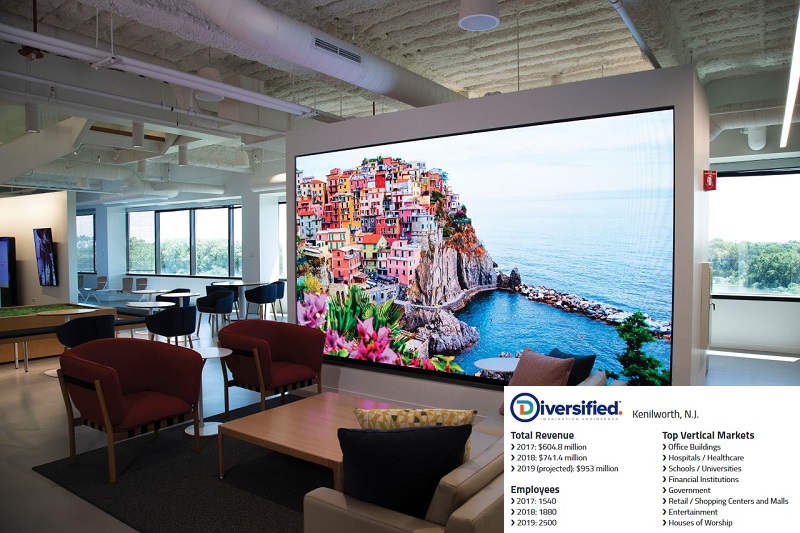 Diversified 
Kenilworth, N.J. 
There's a common misconception that a company that grows primarily through acquisitions is doing so without regard for the company culture. However, Diversified has proven as it's built one of the two largest AV integration firms in the world that it's possible to do both at once.
Part of that growth and retention of culture comes from keeping a close eye on the changes in the market, says senior VP of global marketing Anthony Cuellar.
"Workplace transformation is impacting the way we work, collaborate and communicate," he says. "Technology solutions around video walls, digital signage and all manner of IP key drivers for our global growth."
Cuellar credits updates in meeting room standards as a key contributor to Diversified's growth. He says the connected workplace and its applications "has allowed us to add more value with multiple solutions."
Diversified has invested in its team of "subject matter experts" across all business lines, says Cuellar.
Return To:
2019 Fast-Growing Firms: 14 AV Integration Companies with Revenue-Growing Commonalities