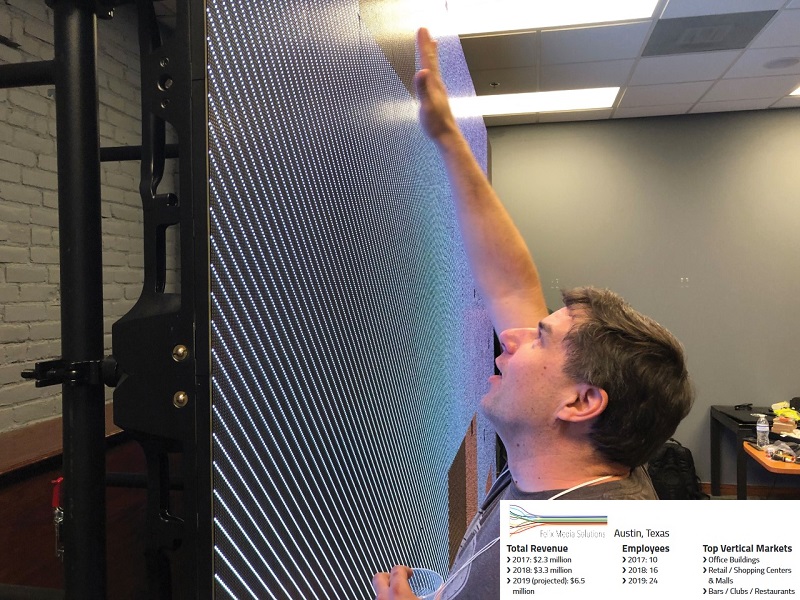 Felix Media Solutions 
Austin, Texas 
The growth of videoconferencing has run in tandem with the growth of Felix Media Solutions. It's probably just a coincidence, but it hasn't gone unnoticed by CEO Lionel Felix.
"Videoconferencing has grown more than any other technology," he says. "We had seen VC in just the 'most important' rooms for structured meetings to nearly every room.
"'Shadow IT' has driven BYOD videoconferencing; where corporate IT cannot keep up and often drags their feet, users find their own tools to remain productive. We now install things like the Yealink UVC-50 Zoom Rooms and Crestron Mercury BYOD systems everywhere," says Felix.
"Huddle, small and large conference rooms are now "always in scope," says Felix. "There used to be a lot of hand-wringing about budget. We find companies want AV in all of the spaces for at least sharing content on a screen and upgrading to VC is so much easier now.
Felix credits Zoom with the proliferation of unified communications.
Even though Felix Media Solutions continues growing quickly, Felix likes the versatility of his employees.
"All of our team members have multiple hard skills," he says. "Programmers also design and commission. Installers build racks and configure. We hire ex-IT people, which makes sure we have a deep tech bench. We have five mid to senior-level programmers. Most companies have one or none."
Felix Media Solutions is also growing thanks to an increased emphasis on service contracts.
"Customers have been asking a lot more for service agreements, warranty support, license management and more of a managed services model," says Felix. "I expected to have to push this, but it's been a pull model and that's been an excellent shift."
Return To:
2019 Fast-Growing Firms: 14 AV Integration Companies with Revenue-Growing Commonalities