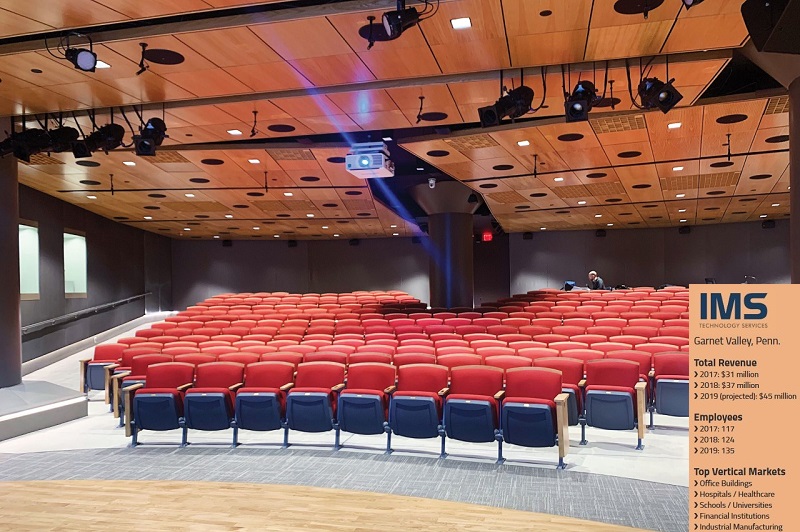 IMS Technology Services 
Garnet Valley, Penn. 
IMS Technology Services VP of sales Troy Hassis isn't being cocky when he says the company has grown in no small part on the basis of its "operational brilliance." IMS staffers pride themselves of being able to "deliver the best customer experience that drives technology adoption," he says.
IMS' recent success is driven by a variety of applications, including digital signage, content creation, managed services, video walls and collaboration, says Hassis. The company has focused largely on board rooms, training rooms, lobbies and headquarters relocations, he says.
As IMS has continued to grow, that's meant recruiting some of the industry's top talent, says Hassis. That's at least as important a piece of the company's growth as its desire to exceed customers' expectations, he says.
"It's all about the people who make it happen," says Hassis.
Return To:
2019 Fast-Growing Firms: 14 AV Integration Companies with Revenue-Growing Commonalities