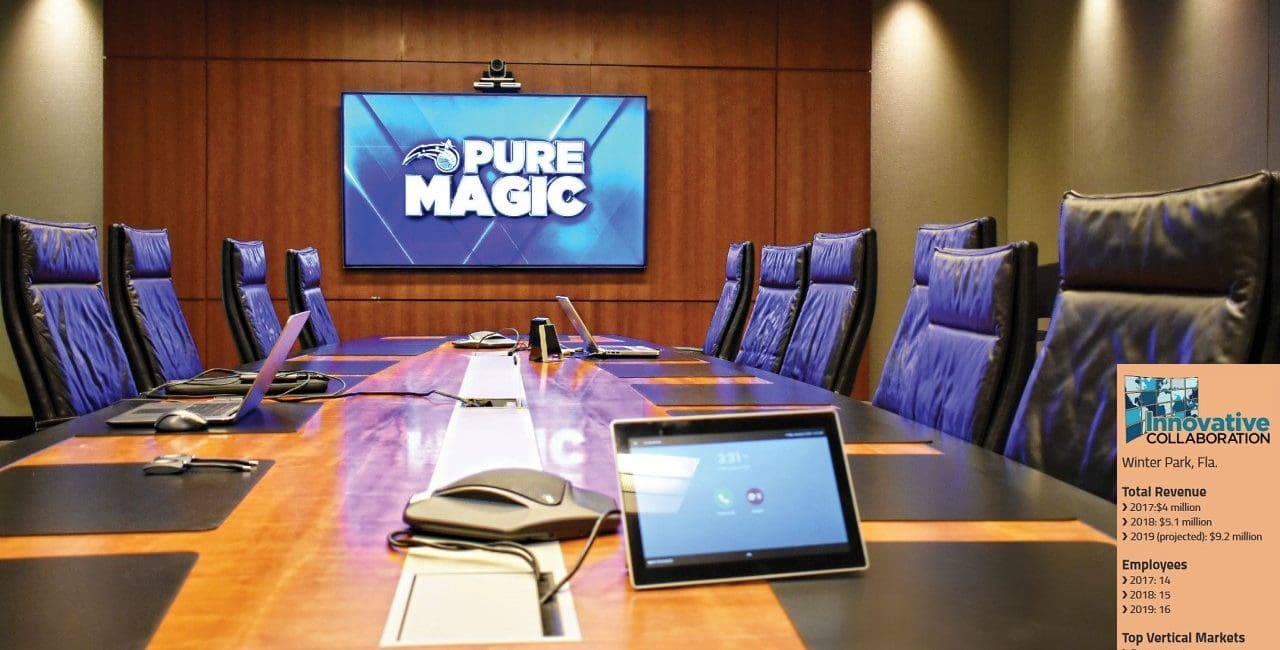 Innovative Collaboration 
Winter Park, Fla.
Talk about doing more with less. Innovative Collaboration is the ultimate example of that philosophy among this year's Fast-Growing Firms. The company has added one employee per year for the past couple of years but grown about 2.5 times in revenue during that same period.
Clayton Sheppard, senior system and software engineer for the smallest of this year's Fast-Growing Firms, says "the need for video walls and collaboration technology have been a main driver in our growth." They were also helped by what he calls "a great government bid season."
The company is working on a steady stream of videoconferencing and LCD video walls in government installations, he says. Conference rooms and classroom/training facilities in military and government applications "have been an impactful driver," says Sheppard.
"Our small, nimble size and having a procedure-based approach to produce the same project experience consistently, time and time again" has made all the difference for Innovative Collaboration, he says.
In the past year, the company has hired an additional design engineer, promoted the senior lead technician to a managerial role and the senior system engineer has expanded into a sales engineering role.
"Constantly evolving and finding passionate, talented people has been the key to our growth," says Sheppard.
Return To:
2019 Fast-Growing Firms: 14 AV Integration Companies with Revenue-Growing Commonalities