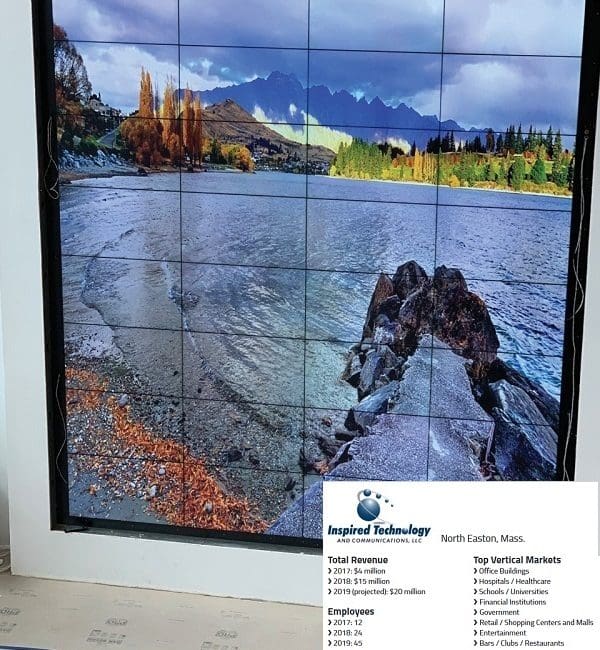 Inspired Technology & Communications 
North Easton, Mass. 
We first became familiar with Inspired Technology & Communications because of a project they did for Christopher's Haven that focused on giving the young patients a more fulfilling experience during their visits to a medical facility for treatment.
Clearly this is a company doing a lot more than philanthropic work, however. They've figured out a way to grow exponentially in a short period and will be a company we'll be watching closely going forward.
Inspired Technology & Communications installs access control, AV systems, unified communications and collaborative solutions and IT hardware and software in full-service board rooms and conference rooms and video and mosaic walls in common areas.
Director of marketing Heidi Prisco says the company's biggest strength is "our ability to be a one-stop-shop for customers."
She also credits "our ability to meet tight deadlines while providing a high level of product installation" and "our customer service, from interfacing with customers to creating solutions for their needs" as key differentiators for Inspired Technology & Communications.
The company has growth through an expansion of its installation force and additions to the support staff, says Prisco. They've widened their offerings of product and service solutions "to meet customer requests and to improve our installations and services."
"We continue to adjust every day."
Return To:
2019 Fast-Growing Firms: 14 AV Integration Companies with Revenue-Growing Commonalities