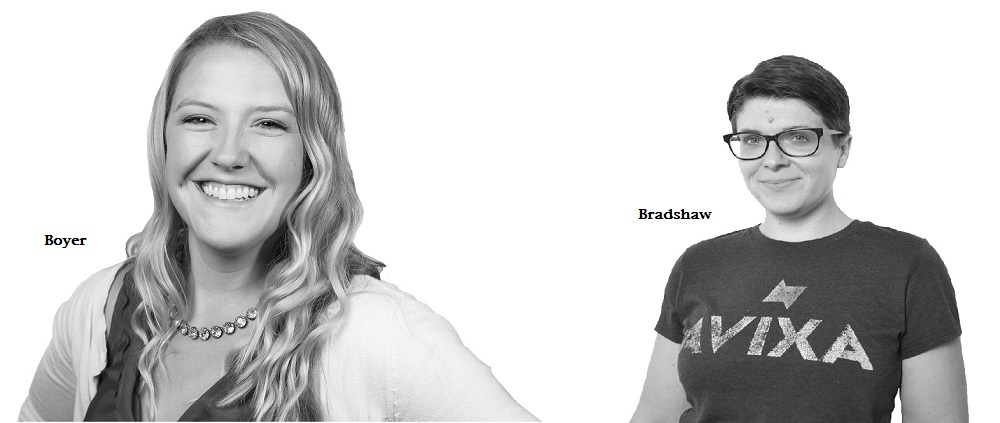 Rachel Bradshaw, 35, and Amanda Eberle Boyer, 31
Director of Program Design and Senior Director of Member Services, Audiovisual and Integrated Experience Association (AVIXA)
@InfoComm, @AVIXA and @MandaEbs
Rachel has spent years developing education and other programs that benefit the AV industry. She helped launch AVIXA's networked AV curriculum and edited the McGraw-Hill book Networked AV Systems.
She was integral to creating the InfoComm seminar and workshop package, granting unlimited access to training. She launched the TIDE and Center Stage programs in 2017 and oversaw the introduction of Integrated Life Day and the C2 Experience at InfoComm 2018.
Amanda has spent nearly a decade helping AV industry professionals with their development through AVIXA education and certification programs. She was the association's first manager of strategic initiatives, dedicated to building relationships between AVIXA and related partner industry groups.
In her current role, Amanda has revitalized existing and fostered new AVIXA member councils to help raise the voice and visibility of AV communities of interest, and has developed programs that showcase the positive outcomes AV delivers.
Return To:
Rising Stars in the AV Industry: The 2018 CI 40 Influencers Under 40