The AV Industry Should Tap Further Into the Green Economy
There is tremendous opportunity and benefit for the pro AV industry and systems integrators to tap into the growing green economy.
Leave a Comment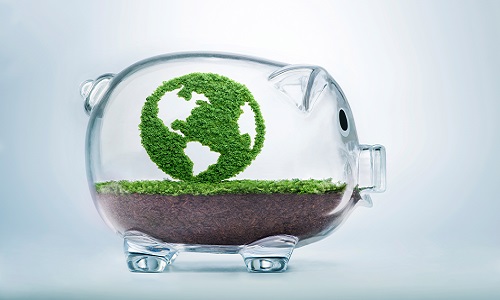 Any American company that hasn't invested in energy efficient or green technologies is missing out not only on protecting the planet and conserving resources, but also a better bottom line.
According to new research, the green economy is growing much faster than the fossil fuel industry, and that's despite President Donald Trump's refocusing on efforts to support the industry that climate scientists say has led to increased greenhouse gases, climate change and a deteriorating environment.
Per The Conversation, the U.S. green economy is the largest in the world at an estimated $1.3 trillion, making up almost 17% of the world's global green market.
The publication said its research also suggests that nearly ten times more people were employed in the green economy and its supply chains than employed directly in the fossil fuel industry.
With the energy-reliant pro-AV industry also growing at a rapid clip, it should be incumbent upon all manufacturers, installers and integrators to incorporate energy efficient systems and controls in any and all products and projects.
The industry is somewhat inherently green, as the industry helps develop smart home systems and automated features and conferencing technologies that reduce travel and the burning of fossil fuels. However, there doesn't seem to be a large, focused push for energy efficiency in the industry
Here are a few steps integrators can take to tap into the green economy and global initiative of good environmental stewardship that will help improve the bottom line:
Get into smart building systems. Smart technology allows for the automation of lighting, speakers and other devices anywhere where an AV system is installed. That will save money not only for your customers, but for your firm as well due to a reduced need for service calls.
Power over Ethernet. PoE enables network cables to carry electrical power to devices like cameras, VoIP phones and digital signage by using just an Ethernet cable to send both energy and data. This not only saves you money and time, but saves the planet's resources.
Buy only energy-efficient equipment. There are many manufacturers that advertise highly energy-efficient systems, including Extron, Samsung and Crestron. Some audio products switch to standby mode when no audio is being passed through. Energy management devices and remote monitoring tools allow integrators and customers to better control their energy usage.
Go paperless. You probably have the option to pay all your personal bills online. Your company should follow suit and reduce its use of paper in all its operations.
Recycle AV systems. Technology and hardware can be recycled or donated to local nonprofits, schools, churches and other organizations.
As I've noted in a blog post last week, I'm fairly new, so if you're in the field and have green projects you'd like to me to know about, please do.