How CCS Presentation Systems Increased its Revenue by FIVE Times in Three Years
CCS Presentation Systems Texas landed itself on our 2018 Fast-Growing Firms list after quintupling their revenue in three years.
Leave a Comment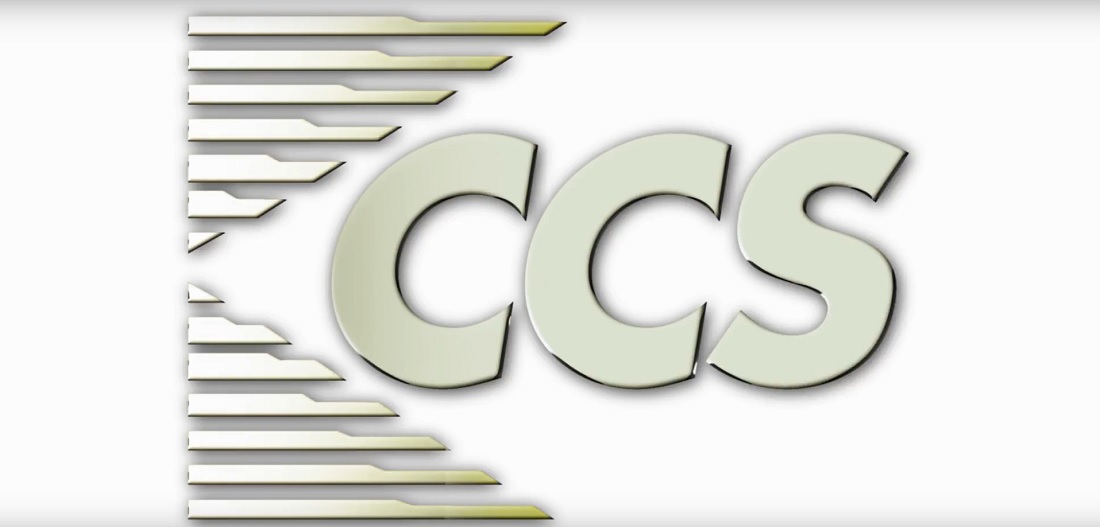 In just two short years, CCS Presentation Systems Texas has increased its revenue by five times, establishing itself as a formidable presence in the Houston market and landing itself on our 2018 Fast-Growing Firms list.
However, the CCS Presentation Systems family company didn't spring out of nowhere. "Our team is comprised of industry veterans with an average of 10+ years in the AV industry," says Ben Pickrel.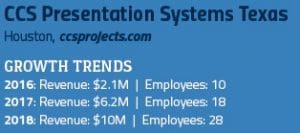 "Our team is highly skilled and has been in the AV industry long enough to have exposure to both the right and wrong way to conduct business.
"We have developed and refined our processes based on input from our team at every level and that creates a culture where people know they are valued and they can make a difference."
What's Next in Houston?
CCS Presentation Systems Texas expects to grow its presence in the Houston market and is making plans to accommodate that growth.
"We continue to add resources on both thesales and operations side of the house in order to keep up with demand," Pickrel says.
"Our goal is to add team members that are focused on the customer experience at every level. Every interaction from the sales team, integration, accounting, and service after the sale must be focused on what is important to the end user.
"Another area of focus is growing the skill set of our team in order to meet the increasing technical requirements of the AV design build process."
CCS Presentation Systems in Action
Most projects focus on different spaces — recreation centers, civic buildings, meeting spaces, outdoor plazas — as separate entities, or even separate jobs. But the Lenexa City Center project opportunity required CCS Presentation Systems to combine all of those types of spaces into one unified system.
The result is a conglomeration of individual spaces tied together with a hybridized Crestron and QSC package.