Coronavirus Fears Are Getting a Bit Too Extreme for Me
It should be up to attendees whether to embrace the risks that come with going to AV trade shows and conferences—until health officials say otherwise.
Leave a Comment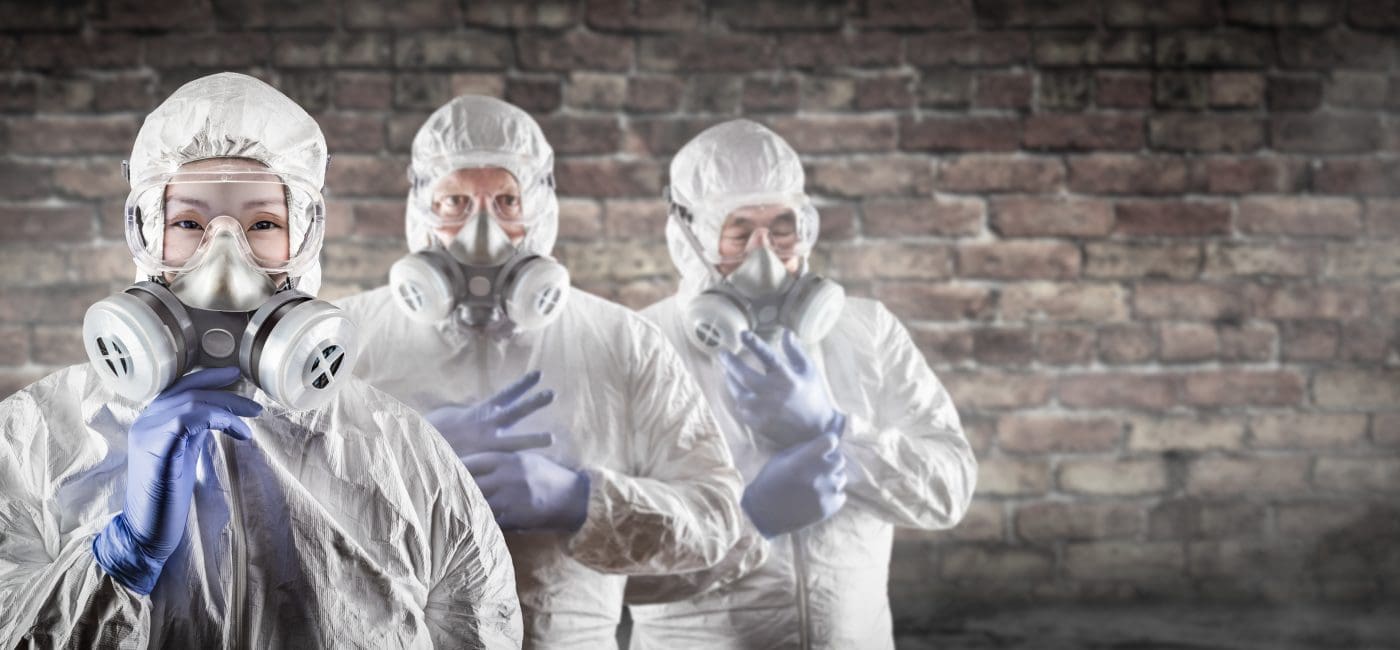 I have absolutely zero medical training—unless you count all the times I played "Operation" as a kid and again with my daughter as an adult—and I still can't look when I get blood drawn, but I just can't help but wonder if we're becoming a bit too careful when it comes to dealing with the coronavirus.
I know that probably sounds ridiculous based on the percentages of people who are dying from the coronavirus compared to those who die every year from the flu, but even health officials expect the mortality rates for coronavirus to drop once those who are self-treating are factored into the totals. No one is saying we need to lock ourselves in our houses until the coronavirus runs its course and I'd say it's a bit too soon to be donning hazmat suits or heading to the nearest apocalypse-proof bunker at this point.
I'm not saying the coronavirus isn't serious and obviously there are parts of the world where the spread of the disease is more prevalent than others, but I guess I'm just not as worried as most people about getting it. Maybe that's naïve on my part, but it's honestly how I feel.
CI associate editor Zach Comeau has a rundown today of how the coronavirus is or could affect some of the AV industry's biggest events—from the Almo E4 Experience and Enterprise Connect this month to InfoComm 2020 in June. Most are treading lightly at this point, but some are being more aggressive.
I was among 400 people at the NSCA Business & Leadership Conference and, unless I brought up the coronavirus in small talk, it rarely came up at all in my three days at the event. Economist Chris Kuehl talked about the effect it could have on the AV supply chain, but that was the most overt talk I heard.
I didn't notice any BLC attendees or hotel staff members walking around wearing masks—maybe they couldn't find any on the shelves to protect themselves—but I did notice a few more hand sanitizer dispensers at the resort than I'd seen at previous BLCs at that venue.
I also shook people's hands when I met them or saw them again and even hugged a few of my fellow attendees, although I forgot to follow keynote speaker Ryan McCarty's advice that every BLC attendee should hug NSCA executive director Chuck Wilson before leaving the event. Maybe next time.
Related: All Eyes on InfoComm, Other AV Events as Tech Events Modified or Cancelled Due to Coronavirus
I saw a few fellow passengers wearing masks when I was flying to and from Dallas, but I didn't ask those people if they were worried about the coronavirus or just germs in general. In case you hadn't heard, I don't tend to engage in a lot of small talk when I'm flying to and from AV industry events.
I'm certainly not saying people don't have a right to be cautious, concerned or even scared of getting the coronavirus, but I'm just not one of those people. I'm sure it's only a matter of time before my Boston Red Sox announce they're canceling games or not allowing fans to come to Fenway Park.
That won't make me scared. It'll make me mad that I don't get to watch my favorite team live and in person. I'm even planning to head to Pittsburgh over July 4 weekend to see the Sox play in what's said to be the best ballpark in the major leagues and now concerned that trip will be scuttled.
It's the same with AV industry events. Yes, I know organizers need to be careful when they're asking large groups of people to come together in confined spaces. I thought Integrated Systems Europe staff handled that show perfectly and hope other show organizers follow their lead.
How AV Show Organizers Should Handle the Coronavirus
ISE released as much information as they could about the risks and overall situation and made sure to add more hand sanitizer stations in the RAI Amsterdam, but then let people decide whether they wanted to come to the event.
When LG pulled out, ISE staff quickly transformed the space that would have been their booth into a food truck pavilion, which I assume cut down on some of the lines during lunchtime. It looks like most trade shows and events will see lower attendance than in recent years and that's OK.
Part of the issue with the coronavirus, it seems, is how little most people seem to know about it, myself certainly included. Maybe if I knew more about it, I'd be more concerned and worried for my own safety, but I tend to follow the Han Solo approach in that regard: never tell me the odds.
I know there will be more AV events affected by the coronavirus—and fears related to it. I just wonder how much of that is actually necessary. Sure, some shows won't be as valuable to the paying customers if the big exhibitors pull out, but that doesn't mean the shows shouldn't go on as planned.
Many people who went to ISE 2020 last month said the less-crowded halls meant a more pleasant experience for them and the opportunity to have more meaningful conversations with those who were there.
Certainly, the coronavirus isn't a good thing, but it could help to reshape how we think trade shows and conferences as a whole, and that's a plus. Here's hoping it could lead to more show organizers working in a virtual component to their events for those who can't be there or just don't want to go to the show.
Now, if you'll excuse me, I need to sanitize my hands after touching my keyboard for so long.