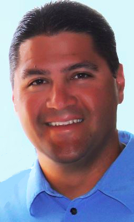 Nortek Security & Control
Dustin Jansen is named Regional Sales Manager for Arizona, New Mexico, Utah, Wyoming, Idaho, and Montana, plus Las Vegas, NV and El Paso, TX.
Jansen joins Nortek Security & Control from AVAD, where he was promoted from Branch Manager to Regional Sales Manager, and oversaw the management of eleven locations throughout North America. Before that, Jansen spent seven years as a Sales Consultant and Assistant Manager at Showcase Home Entertainment.
Return To:
People & Places: No Shortage of AV Hires and News in January!