Vistacom Names Robert Schlegel as Director of Control Room Sales
In his new role, Schlegel will be responsible for sales growth nationally as well as spearheading sales strategy of Vistacom.
Leave a Comment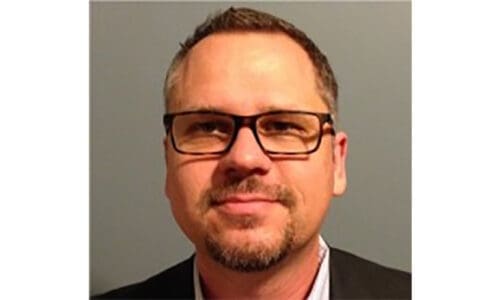 Vistacom, the Allentown, Pa.-based provider of audiovisual, communications and control room solutions, announced the addition of Robert Schlegel as its new director of control room sales. In this role, Schlegel will be responsible for sales growth nationally, as well as spearheading sales strategy, building key partnerships and overseeing a team of account managers.
"It's a particularly exciting time to bring Rob on board," says Angela Nolan, chief executive officer of Vistacom Inc. "The Vistacom Control Room Solutions sales team has not only continued to expand integrated command and control room technology solutions in target markets and regions, but they have also built a solid foundation of trust and expertise amongst our clients and vendor partners."
Over the past five years, Vistacom says it has more than doubled its annual control room business, with an approximate sales growth average of 250% since 2017. "We're forecasting continued and sustainable growth throughout 2023. We have the right pieces in place in all corners of operations, from rockstar engineering and programming teams to incredibly skilled and savvy technicians," adds Nolan.
Schlegel will bring subject matter expertise in command and control, enterprise security and life safety. He also has an established track record in new business generation, fostering strategic relationships and driving profitable revenue growth. Nolan thus remarks, "He'll be instrumental in both the expansion of integrated solutions sales and supporting the go-to-market trajectory of Vistacom SecureView, our new all-in-one command center kit."
Bringing in Wealth of Experience
As a certified ASIS International physical security professional (PSP), Schlegel has over 10 years' experience in sales management, engineering design and program management. He also delivered complex integrated technology solutions within energy, critical infrastructure, transportation, healthcare and manufacturing environments.
Spending four years with Johnson Controls, Schlegel held the position of area sales manager for security solutions. In this position, he managed the advanced services security sales teams in the mid-Atlantic region. This division was responsible for helping companies deploy and optimize enterprise-wide, complex physical security technology integrations.
Also Read: Angela Nolan, CEO of Vistacom on DEI, Female Leadership in AV Industry
Prior to his position at Johnson Controls, Schlegel was the director of sales and marketing at CSi (Integrated Security & Communications). This role evolved from his experience managing CSi's engineering group as director of engineering. Here, he oversaw the successful implementation of integrated systems encompassing audiovisual, access control, video surveillance, perimeter and asset protection, fire alarm and other life safety systems.
"Vistacom Control Room Solutions has built a reputation of quality and trust, values that align with my own fundamental professional commitments, and are key ingredients for success. I'm looking forward to joining the Vistacom team, driving new business and cultivating valuable partnerships," Schlegel enthuses.