Don't Lecture Me! New Tools to Teach the Future.
Unengaged students are a thing of the past
Content from our Sponsor
Leave a Comment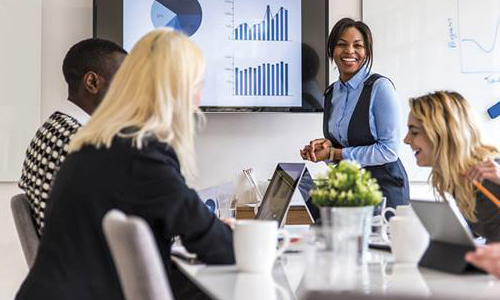 Discover the value of sharing and group dynamics with Barco's wePresent, wireless collaboration solutions that meet the needs of any classroom or meeting space, providing seamless presentations and a fully interactive experience for up to 64 users. Share content from any device to present, interact and collaborate.
The wePresent line is offered in 3 system options: the presentation model WiPG-1000, the interactive model WiPG-1600, and the collaboration model WiCS-2100. For including peripheral devices such as microscopes or document cameras, the SharePod is a great HDMI accessory to the wePresent devices.
With the power and simplicity of the wePresent platform your classroom and collaborative installs will:
Bring ideas to life with a low investment solution
Simple, fully-configurable, app-based interface for BYOD environments
Flexible connection methods to meet the needs of your environment
Designed for anywhere people collaborate: business, government & schools
This exciting, innovative new solution is available now from Almo Professional A/V, the nation's most innovative distributor. To learn more about the wePresent solution, watch this quick video.