Lighthouse Technologies
Company Profile
Lighthouse Technologies Limited is a global leader in LED video display technology that develops, manufactures, and markets LED video display solutions for multiple indoor & outdoor applications, media and entertainment events, and sports arenas across the globe. With numerous technological breakthroughs to our name, Lighthouse is a multi award-winning leader in the LED video display industry that holds itself with the highest standards of quality.
Founded in 1997 Lighthouse has a strong global presence with regional offices in Europe, North and South America, the Asia Pacific and China. Employing the most advanced technology, the highest quality manufacturing facilities, and world-class, round-the-clock technical support, Lighthouse satisfies customers on every major continent and captivates the imagination of millions.
About Lighthouse Technologies

18324 Ward Street, Fountain Valley, CA 92708
714.465.9743
Follow Lighthouse Technologies
In The News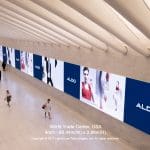 AV industry consultant Alan Brawn of Brawn Consulting sees Lighthouse direct view LED displays as a strong option for integrators at InfoComm 2018.
Interactive touchscreens, beacon technology and near field communications take digital signage beyond a pro AV experience and into the realm of engaging with digital signage.
Watch as Brawn Consulting principal Alan Brawn discusses popularity of indoor, fine-pitch, direct-view LED; "experience" versus "engagement" in digital signage; and "Wild West" marketing claims around LED displays.