Arena App Simplifies Concert-Going Experience at Europe's Premier Venue Barclaycard
Barclaycard Arena in Hamburg invests in Arena App to connect concert-goers to vendors, traffic reports, notifications of events.
Leave a Comment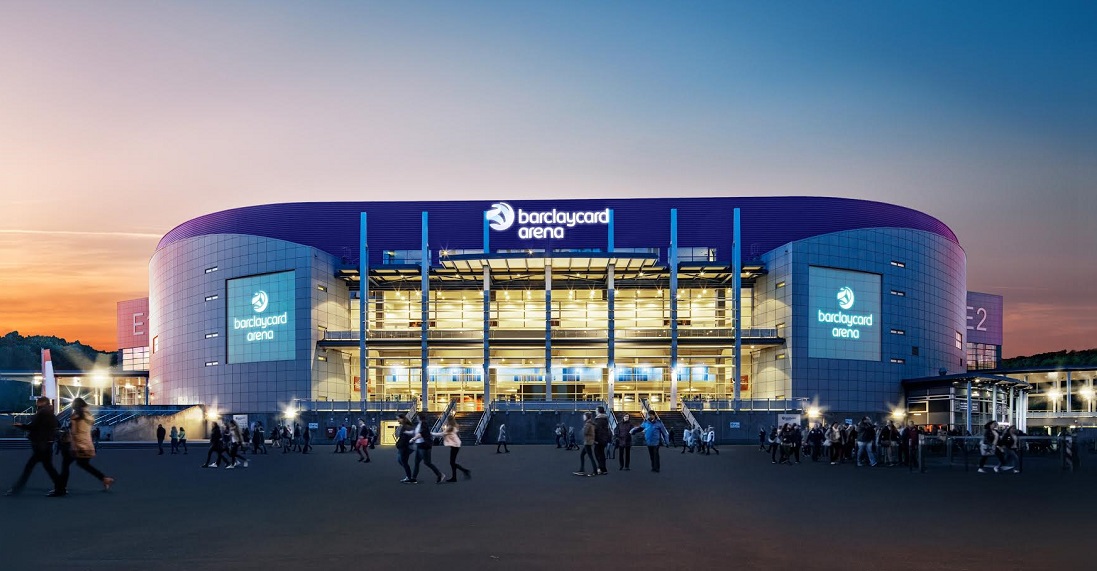 As much fun as concerts are to attend, there's a process involved in getting there and being there. Getting caught in traffic, finding your seat, waiting in line for refreshments, and unearthing up-to-date information about offers, discounts, and future events can be a real hassle.
In an effort to simplify the concert-going experience, the Barclaycard Arena in Hamburg recently underwent a major tech overhaul featuring an Arena App.
A variety of solutions were implemented and deployed, including the special app, 220 Wi-Fi hotspots, hundreds of new digital signage screens, and digital menu boards. Together, these hi-tech additions have made Barclaycard Arena among the most modern venues in Europe.
The Arena App
The real magic behind the massive update lies in a dynamic, engaging app, which allows users to customize their visit—from the time they leave their homes until the last nightcap of the evening.
Users can set their event preferences; be it family entertainment like Disney on Ice, sporting events like the World Cup of Darts, or popular pop/rock concerts from U2, Snow Patrol or Slayer. The app automatically pushes notifications of relevant events and special offers.
From there, users can premium tickets for their chosen event, and browse other important bits of information like admission times, opening acts, even traffic reports so they get to the show right on time.
The app, which is available for download from the Apple Store and Google Play, continues to assist visitors by allowing them to order drinks and snacks from concert vendors right from their seats.
No waiting in line. The items can be collected at their leisure from specially marked dispensaries and outlets located throughout the venue.
Digital Signage
Naturally, the management of Barclaycard Arena wants everyone to know about and use the Arena App, so they promote it heavily on the 314 new digital displays that were installed and configured by Anschutz Entertainment, in cooperation with Tripleplay.
Able to be controlled individually or in groups, the digital signage is also used to present menu boards, the food and drinks of which can be tailored for particular audiences.
When the show is over, the digital signage delivers a "wayfinding system," of up-to-date traffic information, railway updates, and more to ensure that guests get home as quickly and as safely as possible.