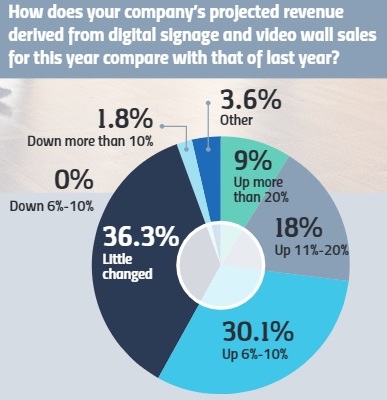 It's clear that integration firms and consultants that offer digital signage and video walls are seeing a positive impact on their revenue.
About one third of respondents to a CI research study project revenue from those categories to be up in 2018 versus that of last year.
Nearly 30 percent see their digital signage and video wall business growing by at least 11 percent this year. Almost nobody expects that business to shrink in 2018.
Return To:
The State of the Digital Signage & Video Wall Markets in 2018