29 Predictions for the AV Industry in 2019 and Beyond
We're lucky to have plenty of folks in the AV integration world who are willing to take the risk of not being right and share their predictions for what we'll see in the next 12 months — and sometimes a bit beyond that. Check out our new guide.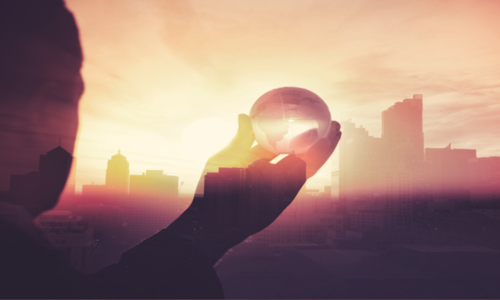 Our Commercial Integrator editors have been busy interviewing AV industry pros to find out what they see as the biggest trends in 2019. Find out which products are expected to grow, how integrators expect to increase revenue, and what shifts will most impact the industry this year.
If everything they're expecting comes true, we'll see some serious changes by this time next year. Our new guide "29 Predictions for the AV Industry in 2019 and Beyond" includes interviews with:
Adam Cuzzort, CTO, Prysm
Devon Wright, senior product line manager, Jupiter by InFocus
Tim Boot, director of digital product experience, Meyer Sound
Gina Sansivero, VP of marketing and corporate communications, AtlasIED
Sam Taylor, executive VP/COO, Almo Professional A/V
Brian Rhatigan, director of business development, Almo Professional A/V
Clint Hoffman, Kramer USA CEO
Lauren Simmen, marketing director, SurgeX
Jeff Gudewicz, chief product officer, Wilson Electronics
Brandon White, director of new product development, Vanco International
Scott Wharton, VP and general manager, Logitech Video Collaboration
Get our new guide today for insight into new opportunities in the coming year as well as a segment on common challenges integrators will face in 2019.