5 Inventory Management Best Practices
These tips will make sure you always have a pulse on your inventory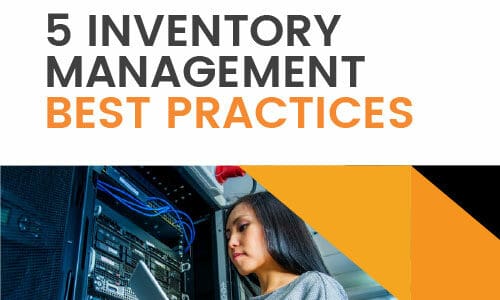 Knowing what's in your inventory is so crucial but is often a hard thing to get a handle on. Whether your back room is a mess with boxes piled high or you have your items off-site, it's important to have a solid inventory management plan.
What would the risk to your business be if you don't have a strong handle on your IT assets? Delayed deliveries, incorrect sales figures, or worst of all, unhappy customers could be in your future if you don't have accurate inventory data.
In this new whitepaper, you will learn these five best practices of inventory management to make sure you always have a pulse on your assets:
How to implement an IT asset management (ITAM) process
How to track assets with centralized inventory management
How to use mobile apps to enhance sales and invoice control
How to improve customer service with accurate reporting
How to protect your margins with accurate pricing
Download this new whitepaper today!