Adaptable Spaces: Designing Video Conferencing Spaces for Changing AV Needs
Make the case for returning to the office by easily modifying conferencing spaces for future needs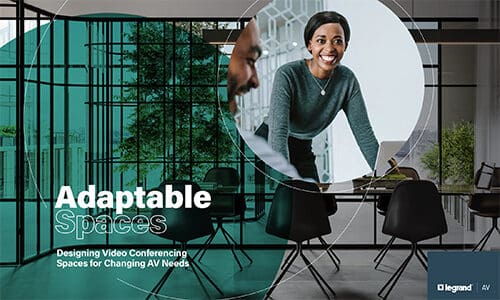 Creating video conferencing spaces that put people first and encourage collaboration are a necessity to be able to make the case for working at the office in person.
This new ebook, "Adaptable Spaces: Designing Video Conferencing Spaces for Changing AV Needs," covers what you need to know to transform any space from small, medium and large conference rooms to boardrooms and training rooms. It goes over what type of video technology (both visible and behind the scenes) you would need for each type of space.
Consider this book your guide to specifying the right AV solutions that can grow with you as your organization evolves. Download your free copy today!